Ray Lewis III, son of NFL legend Ray Lewis, dead at 28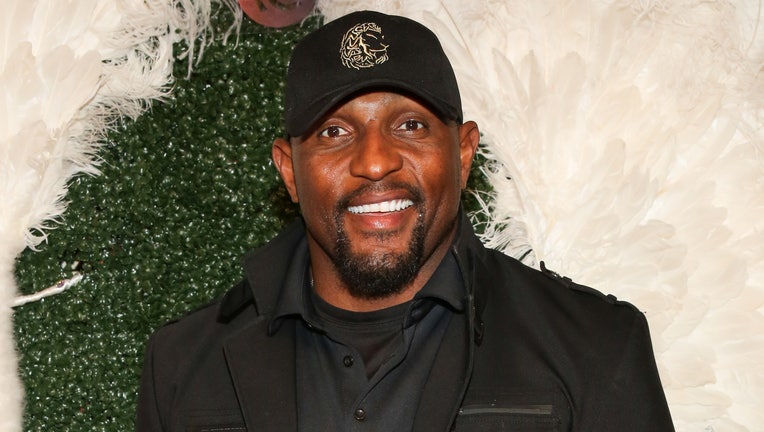 article
Pro Football Hall of Famer Ray Lewis, who starred in the NFL with the Baltimore Ravens and in college with the Miami Hurricanes, suffered an immeasurable tragedy on Thursday night with the death of his son.
Ray Lewis III died at the age of 28, his younger brother Rahsaan Lewis announced in a post on his Instagram Stories.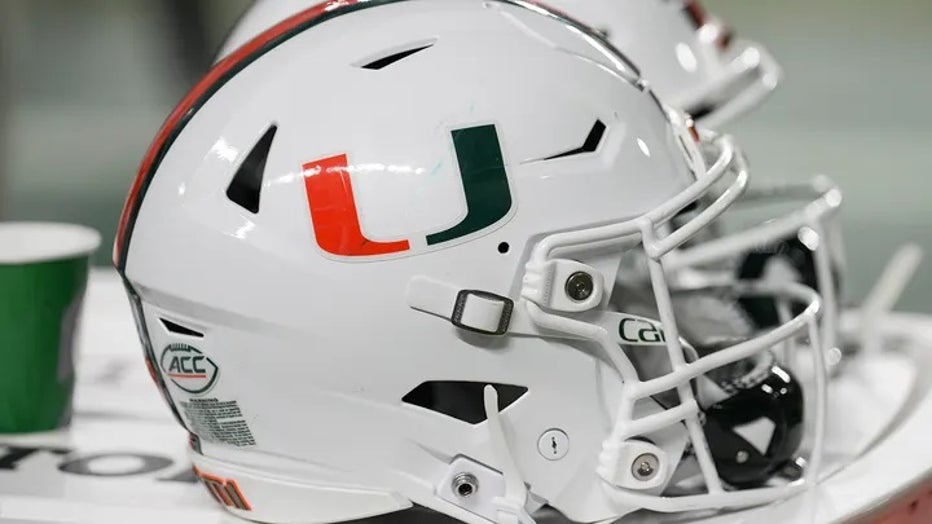 A Hurricanes helmet near the team bench during the Pitt Panthers game on Nov.26, 2022, at Hard Rock Stadium in Miami Gardens, Florida. (Peter Joneleit/Icon Sportswire via Getty Images)
"Really can't believe I'm even typing this but RIP big brother," he wrote. "A true angel I pray your at peace now because (I know) how much you was (really) hurtin I don't and won't ever have the words man cuz this pain right there.… I love you I love you I love you.
"Your niece gone miss you but she will hear about u over and over just watch over us all big bruh be our guardian I promise I'll make you smile and proud."
The cause of death was not announced.
HOMER JONES, FORMER NFL STAR CREDITED AS FIRST PLAYER TO SPIKE FOOTBALL AFTER TD, DEAD AT 82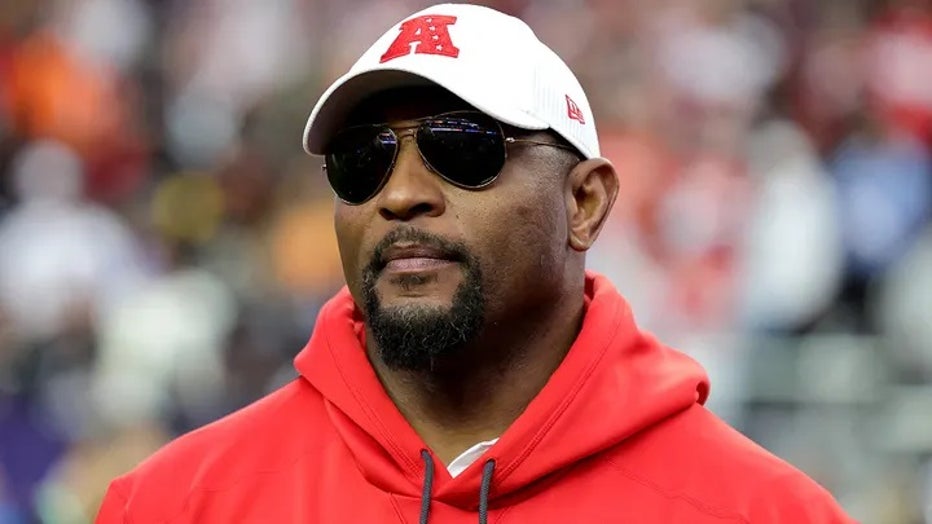 Ray Lewis during the NFL Pro Bowl Games at Allegiant Stadium on Feb. 5, 2023, in Las Vegas. (Ethan Miller/Getty Images)
Ray Lewis III was a standout high school football player in Florida and played at Miami, Coastal Carolina and Virginia Union.
"Great young man and a better teammate. The entire Virginia Union University community is praying for the family as they deal with the loss of Ray," Virginia Union associate head coach Diego Ryland told TMZ Sports.
Diaymon Lewis also paid tribute to her late brother on social media.
"Brownie, I love [you] with all of my heart," she wrote on her Instagram Stories. "You will always be my first love and truly are the definition of a quintessential brother. To the most genuine and talented person I know, go get your rest baby and I'm glad you're at peace.
"Fly high baby."
CLICK HERE TO GET THE FOX NEWS APP
The elder Lewis has not commented on his son's passing.