Rep. Gutierrez returns after visit to survey storm damage in Puerto Rico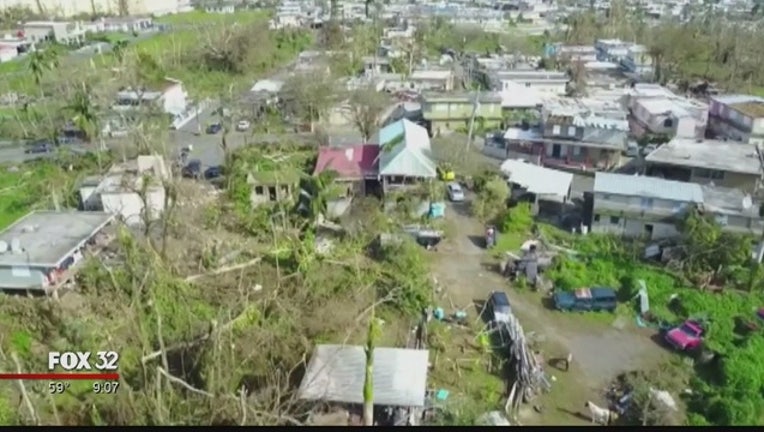 article
CHICAGO (FOX 32 News) - Congressman Luis Gutierrez returned to Chicago from Puerto Rico after taking a trip Friday to survey damage left by a hurricane.
Hurricane Maria walloped the island with Category 3 strength winds and left 3.3 million Americans without power, including hospitals, for days.
Gutierrez went to see the damage himself, as well as bring back family with him.
Updating the press about his trip Sunday night outside his northwest side home, Gutierrez said the damage is so widespread that even the images seen on television news don't do it justice.
Officials in Puerto Rico, including the Mayor of San Juan,  Carmen Yulín Cruz, have criticized what they said is a slow federal response. President Trump lashed out at the critiques, even blaming Cruz for her "leadership" in a series of tweets in which he said people on the island want "everything to be done for them."
"The first thing the president needs to do is close down his Twitter account, and again open his heart and see people as human beings and not as a cost on a ledger. People need help. I'm happy he put the three star general in charge, now get that three star general this instruction: you have everything you need," Gutierrez said in response.
Gutierrez, who brought back two nephews and a niece, whom he said he will enroll in school, plans to meet with Mayor Rahm Emanuel Monday morning to brief him on the response.
Gutierrez said he still is unable to locate a number of relatives.
The Chicago Fire department announced that it will be sending 23 department "personnel" to Puerto Rico.