Reward increased for man who stabbed wife in wedding dress, left her in Burbank apartment bathtub: FBI
BURBANK, Ill. - The FBI Chicago is still searching for a man accused of stabbing his wife to death in 2012, less than 24 hours after getting married.
On May 12, 2012, Arnoldo Jimenez allegedly stabbed his wife to death in his black, four-door Maserati before dragging her body into the bathroom tub of her apartment in Burbank.
The murder occurred less than 24 hours after they got married, and the victim was still wearing her wedding dress.
Jimenez was charged with first-degree murder and a state warrant was issued for his arrest on May 15, 2012.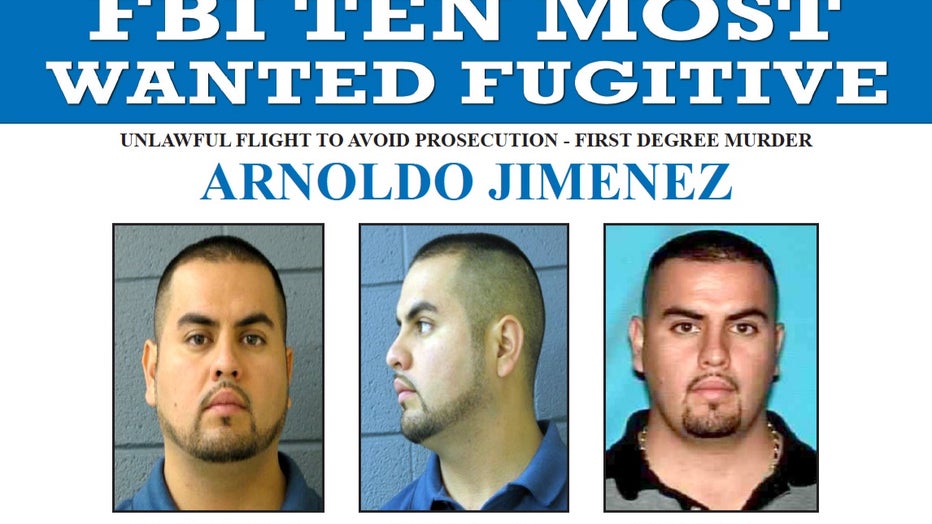 A federal arrest warrant was then issued on May 17, 2012, after Jimenez was charged federally with unlawful flight to avoid prosecution.
Jimenez became the 522nd fugitive named to the FBI's Top Ten Most Wanted in May 2019.
SUBSCRIBE TO FOX 32 ON YOUTUBE
The reward for information has been increased from $100,000 to $250,000. The increase is part of an across-the-board increase in the Top 10 Fugitive List rewards nationwide, the FBI said.
Jimenez is believed to have ties to Durango, Mexico, specifically Santiago Papasquiaro. He may also frequent Reynosa, Tamaulipas, Mexico, the FBI said.
Jimenez also uses the aliases Arnoldo Gimenez and Arnoldo Rochel Jimenz. 
The public can report tips, even anonymously, at 1-800-CALL-FBI or tips.fbi.gov.