Ridgewood H.S. threat suspect charged with robbing Niles Walmart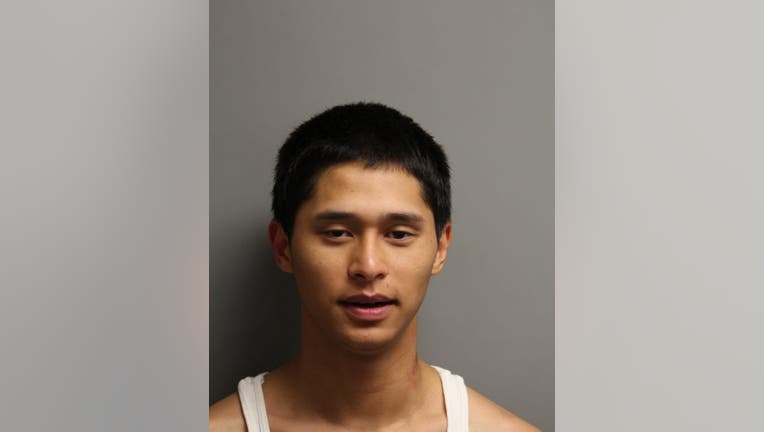 NILES, Ill. - A man arrested earlier this week on charges of posting social media threats against a Norridge high school has been charged with an armed robbery last month at a Walmart in Niles.
Jonathan M. Reyes, 18, is charged with a felony count of armed robbery with a firearm for the Aug. 11 incident in the store at 5360 W. Touhy Ave., according to a statement from Niles police.
Employees approached Reyes and a woman, suspecting them of shoplifting, and tried to recover stolen merchandise, police said. Reyes pointed a silver-colored handgun at the employees and ran away with the woman.
Investigators have since identified the woman and no longer consider her a suspect, police said.
Detectives identified Reyes as a possible suspect and witnesses positively identified him, police said. A warrant was issued for his arrest.
Investigators tried to contact Reyes at his home on Tuesday, but he wasn't home, police said. A family member called his cell phone, but Reyes refused to tell detectives where he was and hung up.
While detectives were looking for him, Reyes posted social media threats against Ridgewood High School, including a video that showed him holding a handgun, according to Norridge and Niles police.
Police located him about 2 p.m. Tuesday at a home in the 4000 block of Oleander Avenue in Norridge, authorities said. A SWAT team and crisis negotiators were called to the scene, ultimately taking Reyes and two other men into custody by 7:45 p.m.
Reyes remains in custody and is expected to appear in court on the robbery charge on Sept. 23, according to Niles police.