Round Lake Beach man charged with barricading four inside home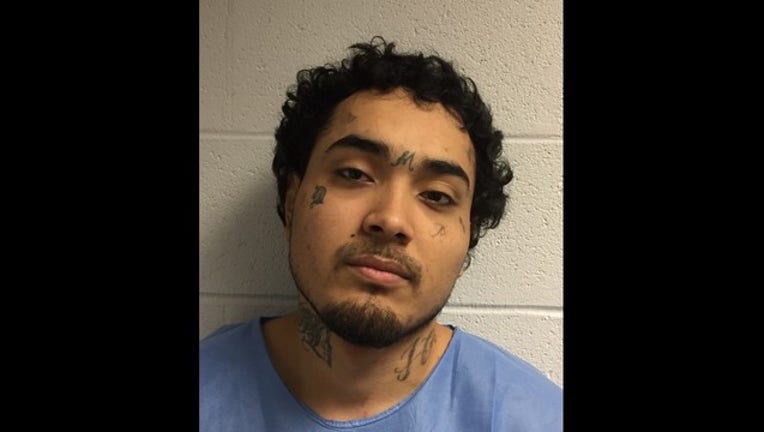 article
SUN-TIMES MEDIA WIRE - A north suburban man was charged Monday with multiple felonies after punching someone in the head several times, barricading four people in a bedroom, and waving a machete at police while yelling for them to shoot him, police said.
Just before 10 p.m. Sunday, officers responded to a domestic battery call in the 1500 block of East End Avenue in Round Lake Beach, according to Round Lake Beach police.
Officers learned 25-year-old Rodrigo Acosta-Cabellero had punched someone in the head several times, police said. The victim was able to get away.
Police later learned that four other people were barricaded in a bedroom, but were able to escape through a window, police said. Officers tried to communicate with Acosta-Cabellero, who then came outside the home waving a machete and yelling for officers to shoot him.
Officers fired bean bag rounds, police said. After being shot, Acosta-Cabellero went back inside the home and refused to speak to police, prompting the Northern Illinois Police Alarm System and Emergency Services Team to the scene.
He continued to resist, so CS and OC gas were put into the home in hopes getting him to come out, police said. NIPAS EST eventually had to enter the home and use Tasers to take down Acosta-Cabellero.
Nearly six hours after police arrived, he was taken into custody and charged with five counts of aggravated unlawful restraint, aggravated domestic battery, and battery; and two counts of resisting a peace officer, police said.
He remains in custody awaiting a bond hearing.