Sanders to make campaign appearances in Chicago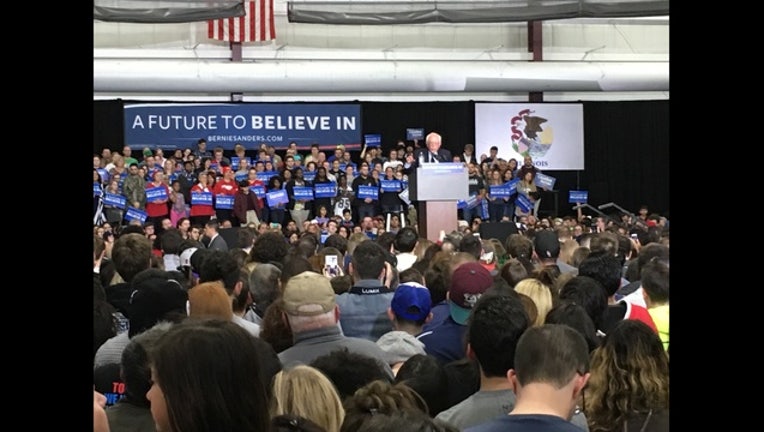 article
CHICAGO (AP) — Democratic candidate Bernie Sanders is making campaign appearances in Illinois ahead of Tuesday's primary.
Sanders is scheduled to hold a news conference Saturday morning in Chicago and then attend a forum with the Rev. Jesse Jackson.
Sanders held a rally in the Chicago suburb of Summit on Friday, saying a high turnout in the Illinois primary next week will help him like it did in Michigan. He referenced local issues, blasting Chicago Mayor Rahm Emanuel, who has endorsed Hillary Clinton, for closing dozens of city schools in 2013 over low enrollment and poor performance.
The Vermont senator released three new TV ads in Illinois on Friday.