Bryce Dunfee missing: Search continues for Indianapolis man who fell through Lake Michigan ice
INDIANA - The search continues on Lake Michigan for a missing Indianapolis man who fell through the ice on Monday.
Search and rescue efforts are focused on West Beach at Indiana Dunes National Park.
Rescuers have been looking for 22-year-old Bryce Dunfee since Monday night, but weather conditions have made their search more challenging.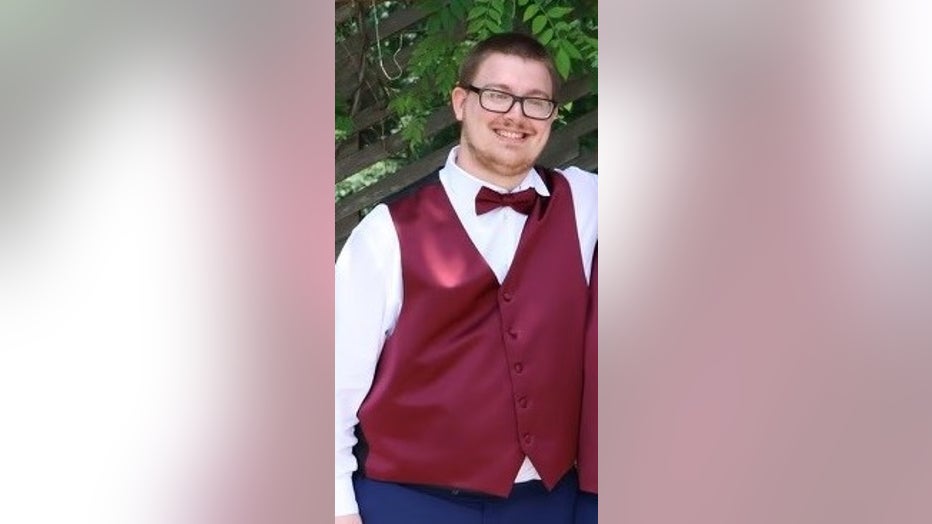 Officials took a rescue boat into the water early Tuesday, but choppy waves meant dive teams could not enter the lake or run sonar equipment.
Search teams have also been walking the beach and nearby sandy hills, using binoculars to look out into the water.
But by Tuesday evening, a full day of searching had proven unsuccessful.
"We all talked to him yesterday and then we got the bad news," said Dunfee's mother, Jennifer Gross.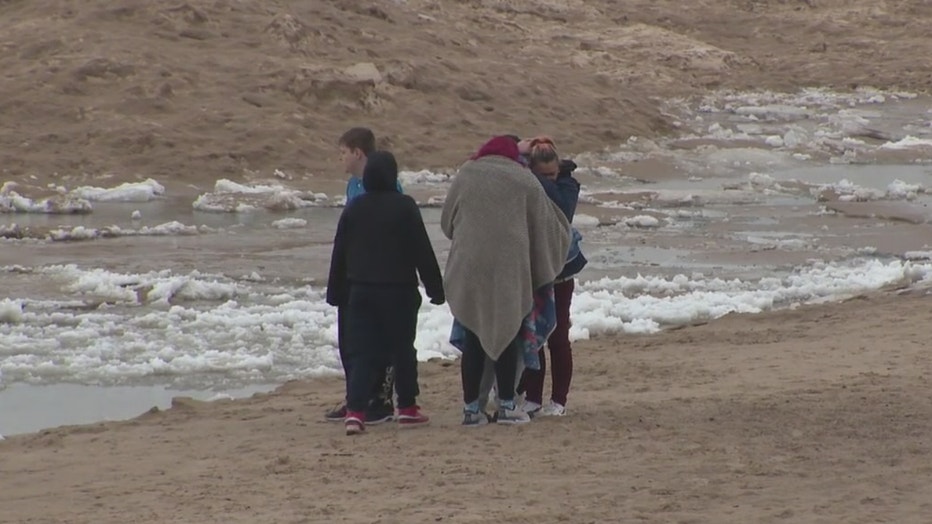 Gross, and other family members also took part in search efforts on shore Tuesday – heartbroken and reeling over what happened.
"Just keep me and his sisters and his dad and family and friends in your prayers," said Gross.
DOWNLOAD THE FOX 32 CHICAGO APP FOR BREAKING NEWS ALERTS
Around 5:30 p.m. Monday, Dunfee and four friends were exploring West Beach when they decided to walk along an ice shelf.  
Dunfee's friends told police they heard the ice begin to crack and hurried to get back to shore, but Dunfee didn't make it.
"We didn't know it was going to fall, we didn't even see the signs walking up. It was a mistake that happened and we're all heartbroken," said friend Travis Waugh. "I tried to grab him nine to 10 times, but the waves were too strong. Every time I'd grab him, it'd just slam right back into the wall. And by the time they got out here, he was already drifted away."
Officials warn that ice shelves should only be admired from land.
"The way the shelf ice forms, it's very unstable," said Alex Neel, Indiana Conservation Officer. "You've got air pockets… it's like falling into a well almost, where you're meeting water that is currently 32 degrees. It is not a good situation."
While search efforts will continue along the shore, officials said the dangerous weather conditions mean they likely won't be able to take their rescue boat back onto the lake for several days.
Meanwhile, family members are still in shock.
"He was a super loving and energetic person," said Alex Shiroda, Dunfee's sister.
Now, loved ones are waiting for the sun to come up so the search can start again on Wednesday.
"He was the glue of the family," said Emily Shiroda, Dunfee's sister-in-law.
A GoFundMe has been set up for the family.