Body found in Lake Michigan in search for missing swimmer off Evanston
EVANSTON, Ill. - Rescuers searched Lake Michigan all afternoon Saturday for a 20-year-old believed to have been sucked under the water by dangerous rip currents off Clark Street Beach in Evanston. Then, on Saturday night, a body was pulled out of the water.
The search started around 1 p.m. Saturday afternoon, when three people were rescued from the high waves. Crews also found a pile of clothes and an ID for a 20-year-old who was presumed to have gone into the water. He was found by dive crews and identified by his twin around 8:30 Saturday night.
Dive teams from more than a dozen towns assisted in the search including Wilmette, Arlington Heights, Libertyville, Wauconda and Schaumburg. Crews searched by helicopter as well. Around 5 p.m., the search went from rescue to recovery. Sonar equipment was brought in for additional help.
Lake Michigan waves were high on Saturday. The National Weather Service had warned on Friday night that anyone entering the water from Waukegan all the way to Indiana Dunes would be at high risk.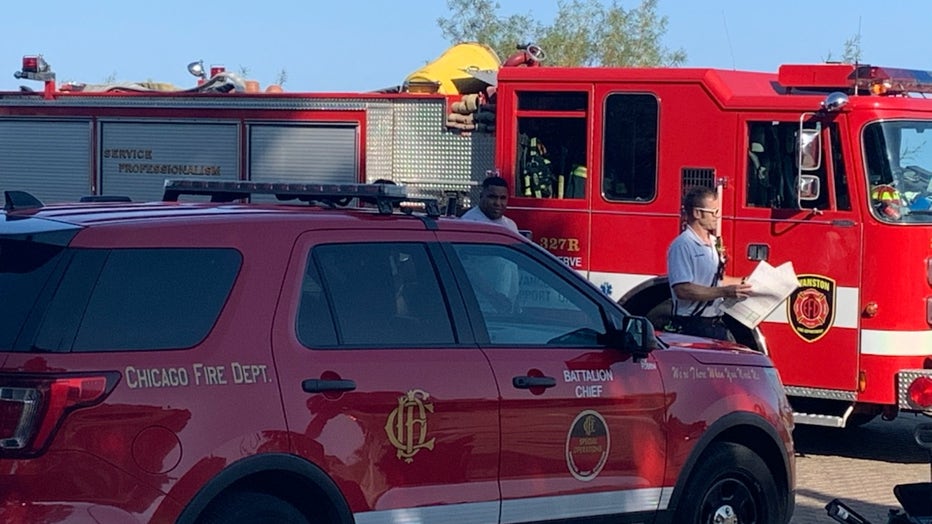 "Rip currents are pulling swimmers east and south," said Evanston Fire Chief Paul Polep.
The three people rescued were taken to an area hospital with two people listed in stable condition and the third person in critical condition.
Polep said swimming at the beach was closed because of the rip currents and there were no lifeguards on duty.
This is a breaking news story. Check back for updates.