Shooting outside community college in Louisville leaves 1 dead, 1 wounded; suspects at large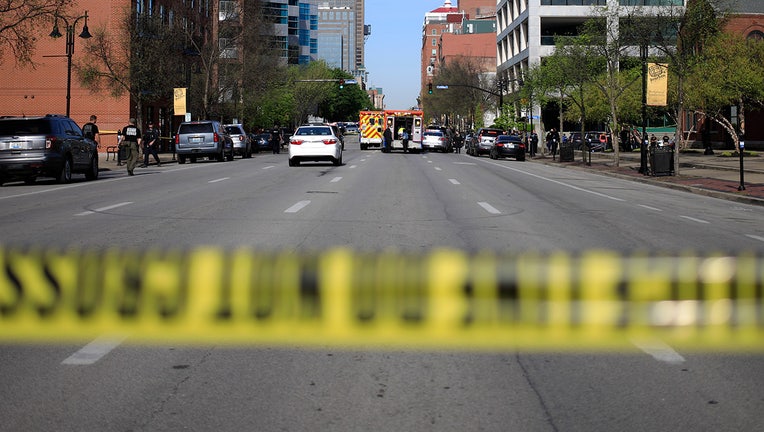 article
LOUISVILLE, K.y. - Multiple suspects are believed to be on the loose in Louisville, Kentucky, after a shooting outside a community college left one dead and another wounded on Monday, authorities said.
The shooting happened at 11:30 a.m. at the corner of South 8th Street and West Chestnut Streets outside the Jefferson Community and Technical College/Technical Campus, Maj. Russel Miller of the Louisville Police Department told reporters.
The incident was unrelated to the shooting that occurred hours earlier at an Old National Bank location in the city, Miller said. Five people were killed – including the gunman – and eight others were injured in that incident.
The victim killed in the shooting outside the school building was identified as a male. No details about the wounded victim were immediately available.
The suspects were initially on foot before running to a car and driving off following the shooting, according to police.
RELATED: 5 dead in shooting at Louisville bank building, police say
Russel said the Homicide Unit is investigating and working to get video from the school to help identify the suspects.
The college announced that all campuses will close at noon "out of reverence for those involved" in the two separate shootings.