Slain officer's comrades stand in for him at daughter's wedding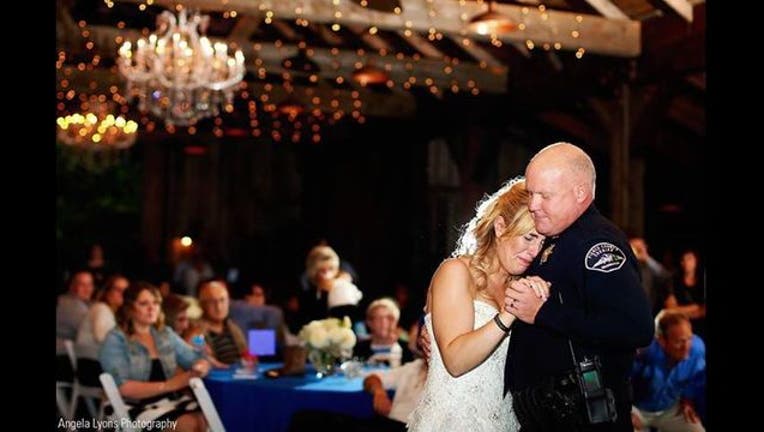 article
(FOX News) - A group of police officers stood in for one of their fallen comrades at his daughter's wedding, walking the bride down the aisle and filling in during the father-daughter dance.
Pierce County, Washington, Sheriff's Deputy Kent Mundell was killed in the line of duty six years ago while responding to a domestic violence call.
Over the weekend, his daughter, Kristen, got married and the moving images have since gone viral.
In an effort to honor her father on the special day, Mundell told KOMO News that she left a chair in the front row empty at the ceremony.
Click here to read the full story from FOX News.