Snoop Dogg gives Willie Nelson 'dope' Christmas sweater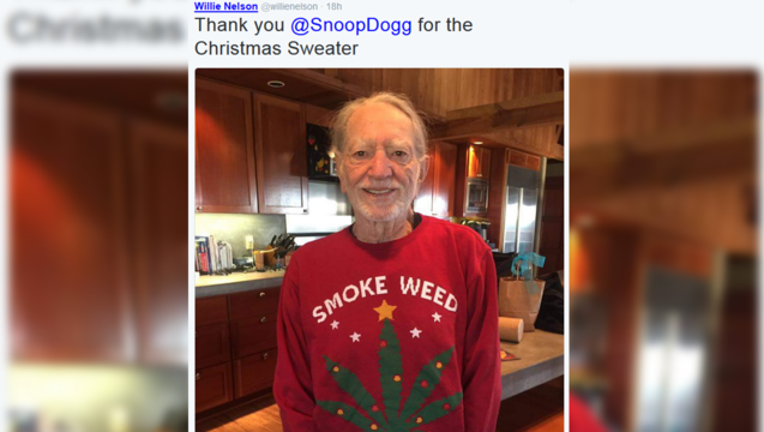 article
Willie Nelson took to social media to show off his 'dope' Christmas present he received from rapper Snoop Dogg.
The Texas music star posted a picture on Twitter Tuesday night of his gift — a red sweater that read, 'Smoke Weed Every Day' and decorated with a pot-themed Christmas tree.
Nelson and Snoop Dogg first became friends after collaborating for the 2008 song, 'My Medicine.' Since then, the two have become an inseparable pair of friends.
Nelson posted the picture the same night he performed at a concert in Dallas at the Granada Theater as part of his 'Willie Nelson & Family' tour.
The iconic Texas musician will hold one more show in Dallas on Wednesday night at 8 p.m.