Snow plows head back to streets ahead of overnight snowfall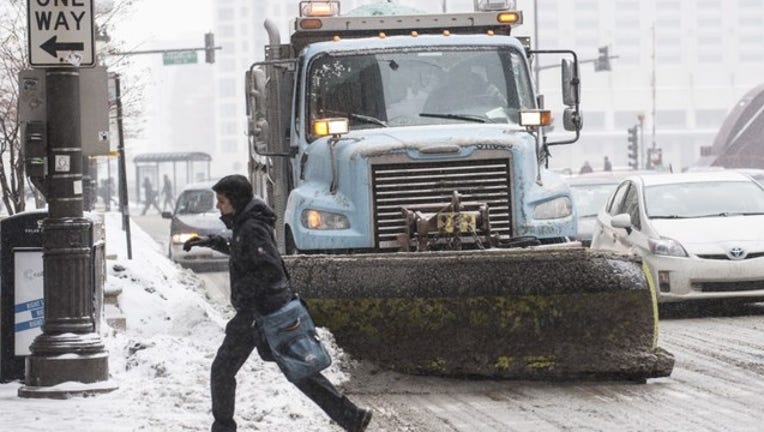 article
CHICAGO (SUN TIMES MEDIA WIRE) - More than 200 snow plows will be deployed Monday night across Chicago as forecasters predict up to another inch of snow by Tuesday morning, following the 7 inches that piled up in this past weekend's snow storm.
"City officials continue to track road and weather conditions from Chicago's Snow Command Center at the Office of Emergency Management Communications to make sure that the roads are safe and passable," according to the city's Department of Streets and Sanitation.
Snowfall was expected to start about 11 p.m. Monday and taper off by 7 a.m. Tuesday, according to the National Weather Service. No more than an inch was expected to accumulate — mostly in the north suburbs — but road conditions will be slippery, forecasters said.
Temperatures were expected to hover in the teens overnight before an arctic plunge by midweek, when they'll barely get out of the single-digits on Wednesday, forecasters said.
More than a thousand flights were canceled at city airports due to the weekend's snowfall, according to the Chicago Department of Aviation. As of 9:45 p.m. Monday, 53 had been canceled at O'Hare International Airport and just two at Midway.
View the city's snow fleet in real-time on their website. More updates from Streets and Sanitation are available on the department's Twitter feed.