Staffer charged with sexually assaulting dementia patient at Arlington Heights assisted living facility
ARLINGTON HEIGHTS, Ill. - A staff member of an Arlington Heights assisted living facility has been charged with sexually assaulting a patient diagnosed with dementia.
Felipe De Gyves, 67, of Elmwood Park, faces two felony counts of aggravated criminal sexual assault and aggravated criminal sexual abuse, according to a statement from the Arlington Heights police.
About 3 p.m. Saturday, officers responded to an assisted living facility in Arlington Heights for a report of a sexual assault, police said.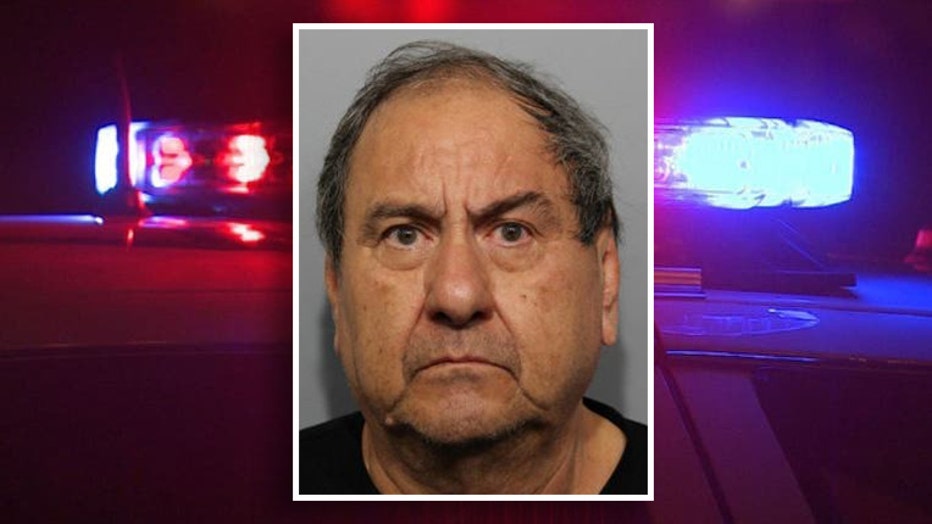 Felipe De Gyves (Arlington Heights police)
A certified nursing assistant (CNA) told responding officers she overheard heard someone shouting for help as she walked through the hallway of the facility, police said.
After discovering the origin of the screaming, the CNA entered the patient's room where she saw 67-year-old Felipe De Gyves "engaged in a sexual act" with an 88-year-old woman as she laid in her bed, police said.
"The victim, having previously been diagnosed with dementia, suffered from significant cognitive impairment rendering her incapable of making independent decisions," police said in a statement.
SUBSCRIBE TO FOX 32 CHICAGO ON YOUTUBE
The CNA began shouting at De Gyves, who pleaded with her not to report the incident, police said. A nursing supervisor who overheard the commotion entered the room, and called police after learning about what happened.
As officers were responding, De Gyves fled the facility, but was arrested a few hours later at his residence after staff positively identified him as the suspect.
De Gyves told detectives he was employed as a housekeeper at the assisted living facility and admitted to sexually assaulting the patient, police said.
"De Gyves admitted to illegal and improper conduct for his personal sexual gratification," police said.
He was due to appear in bond court Monday.