State says fewer than 60K visas revoked under order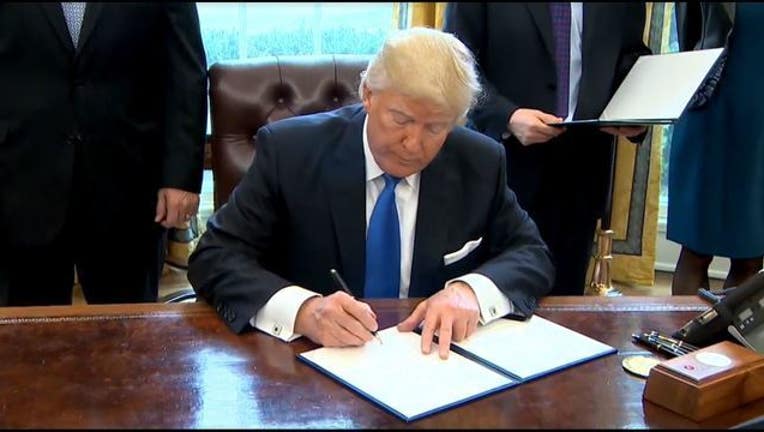 article
WASHINGTON (AP) - The State Department says fewer than 60,000 foreigners from seven majority-Muslim countries had their visas provisionally canceled after President Donald Trump's executive order blocked them from traveling to the U.S.
That figure contradicts a Justice Department lawyer's claim Friday during a hearing in Virginia about the ban. The lawyer in that case said that about 100,000 visas were revoked.
The State Department clarified that the higher figure includes diplomatic and other visas that were actually exempted by the travel ban, as well as expired visas.
Trump's order bans travel for people from Iran, Iraq, Syria, Sudan, Somalia, Libya and Yemen.