Student robbed at University of Chicago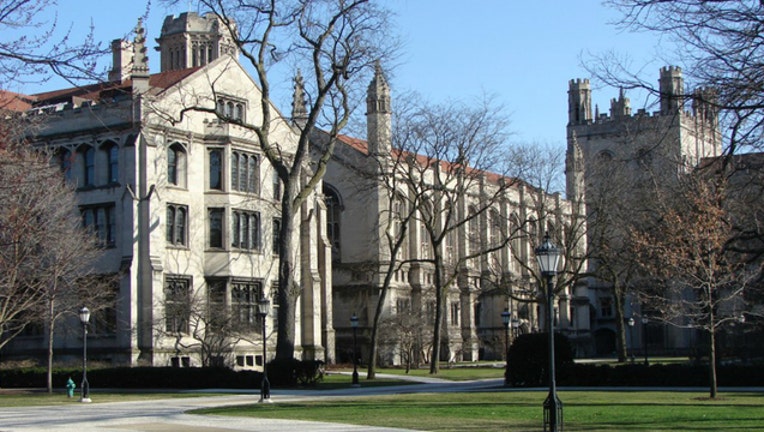 CHICAGO (SUN TIMES MEDIA WIRE) - A University of Chicago student was robbed Sunday on the South Side campus.
About 9:55 p.m., a student was walking on the sidewalk on 59th Street at Kenwood Avenue when someone approached, according to an alert from campus police.
The unknown suspect threw the student to the ground before running off with their purse, the alert said. The student wasn't injured and refused medical treatment.