SW Side man stole car with toddler in back seat: prosecutors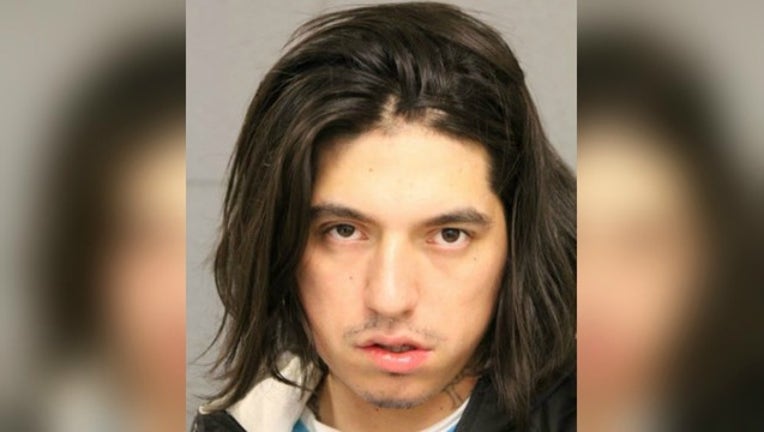 article
CHICAGO (Sun-Times Media Wire) - A 24-year-old man stole a woman's car with her 3-year-old niece in the back seat Saturday afternoon in the Marquette Park neighborhood on the Southwest Side, prosecutors said.
A 26-year-old woman was unloading groceries about 12:45 p.m. Saturday in the 7100 block of South Sawyer when Oscar Cervantes got in the driver seat, used a 9-inch steak knife to start the Nissan Sentra and drove off, Cook County prosecutors said during a bail hearing Sunday.
Cervantes then noticed the toddler asleep in the back seat, pulled over about a mile away and placed the girl in her car seat on a curb in the 6600 block of South Fairfield, prosecutors said.
"You left her on the side of the road in the cold?" Judge James R. Brown asked Cervantes, who shook his head. She was unhurt when officers found her about 15 minutes later.
About the same time, Cook County sheriff's officers found Cervantes asleep at the wheel of the car in the 3100 block of West Columbus, prosecutors said.
Cervantes, of the 3700 block of West 75th Place, was charged with a felony count of possession of a stolen vehicle and misdemeanor counts of child endangerment, cannabis possession and driving with a revoked license.
Brown set bail at $900,000. Cervantes is due in court again Dec. 16.