Teachers strike in Geneva enters 4th day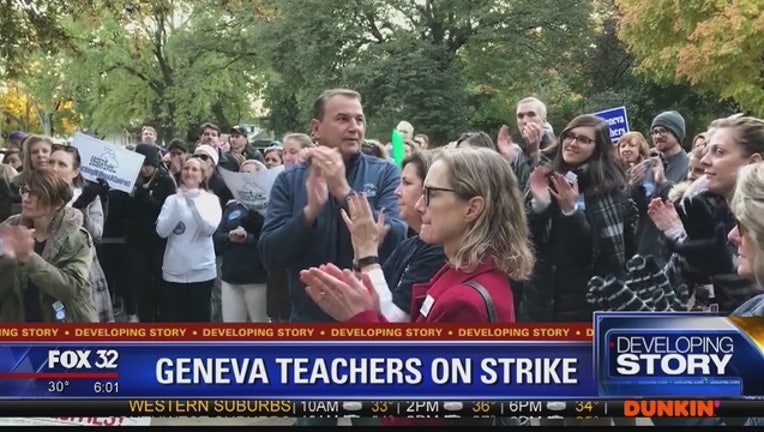 GENEVA, Ill. (AP) - Nearly 6,000 children in the northern Illinois community of Geneva are home from school for the fourth straight day as negotiations between the striking teaches and the school board continue.
Talks are scheduled to resume Friday but a host of activities, including games and meets scheduled for athletic teams have been postponed or canceled. 
The district's proposal calls for an increase of $5.5 million. But the union says its big concern is not so much the pay but the district's desire to eliminate a salary schedule that calls for increases to be based on experience and continuing education in favor of a flat increase each year of the four-year contract that it says creates a salary disparity between new and veteran teachers.