Teen girls from NW suburbs among victims of Florida 'sextortion' suspect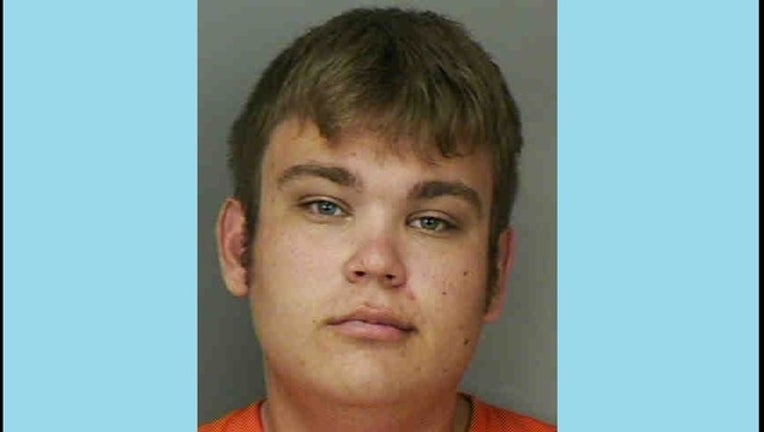 article
WINTER HAVEN, Fla. (STMW) - A Florida man who convinced teenage girls, including two from the northwest suburbs, to send him naked pictures, then extorted them to send more, is behind bars facing multiple felony charges as police search for more victims.
On Tuesday, an additional 426 charges of possession of child pornography charges were filed against "sextortion" suspect 21-year-old Daniel Dunfee, who has been in jail since his initial arrest on May 26, according to a statement from the Polk County (Fla.) sheriff's office.
"Daniel Dunfee is a horrific example of why we vigorously pursue, arrest, and prosecute those who prey on children," Sheriff Grady Judd said in the statement. "He is the poster child sexual predator. We pray there are no other victims out there, but unfortunately, we fear there might be. "
Dunfee was arrested as part of "Operation Child Shield 2," when Polk County deputies executed a a search warrant at his home in the 500 block of Worchester Court in Lakeland, Fla., the statement said.
Detectives in Florida had been notified by Elgin police that a man in the home had solicited two teenage girls—a 14-year-old from Elgin and a 16-year-old from Dundee—"to send him nude photos of themselves via the Kik and Snapchat messenger applications," according to police.The Elgin girl was related to one of the victims from the original case, police said.
Dunfee claimed to live in Illinois when he contacted the girls on Instagram and got their Kik and Snapchat names.
"He asked to trade nude photos and videos with the victims. After sending nude photos of himself to, and obtaining photos from the young female victims, the suspect then coerced and threatened the victims to send him more photos, or he would post the photos they had already sent to him online," Judd said in the statement.
The victims blocked him from their accounts, and one of their fathers contacted Elgin police, who started the investigation.
Dunfee later admitted to detectives that "he created fake Instagram, Kik and Snapchat accounts in order to communicate with the juvenile victims, and coerced them to send sexually explicit photos and videos of themselves to him," police said.
He was initially charged with 19 counts of child porn possession; four counts of transmission of material harmful to minors; two counts of using a computer to seduce a minor; 2 counts of misrepresenting his age to seduce a child; two counts of extortion; two counts of criminal use of personal identification; and two counts of unlawful use of two-way communications devices, police said.
Forensic analysis of his iPhone and MacBook found seven more young victims, 293 more images of child porn and 133 more videos of young girls engaged in sexual activity, police said. "Some of the victims can be heard in the videos crying and pleading with Dunfee to delete the images and videos and conversations," the statement said.
The girls ranged in age from 13 to 17, and lived in Illinois, Oregon, Washington, Florida, Texas and Tennessee.
Dunfee used a total of five identities and 16 usernames when contacting the girls. The identities included B.M.; Taylor Austin, Trae Hartman, Austin Costello, and C.S.
Each of the eight was coerced to send sexually explicit images to Dunfee, who would "threaten to harm them or their family members if they did not comply," Judd said.
"The victims believed the threats were real. At least one of the threats used by Dunfee was that he would commit suicide if they did not comply. Dunfee became more vulgar and threatening towards the victims over time. At least one of the victims was contacted by other users on the Kik messaging app who told her they had seen her photos and encouraged her to send more to Dunfee."
Police believe it is likely that more victims are out there. Anyone who recognize Dunfee or believes their  child may be a victim should contact the sheriff's office at (863) 298-6200 or send an email to tips@polksheriff.org.