Teens who crashed stolen car into pond arrested buying dry clothing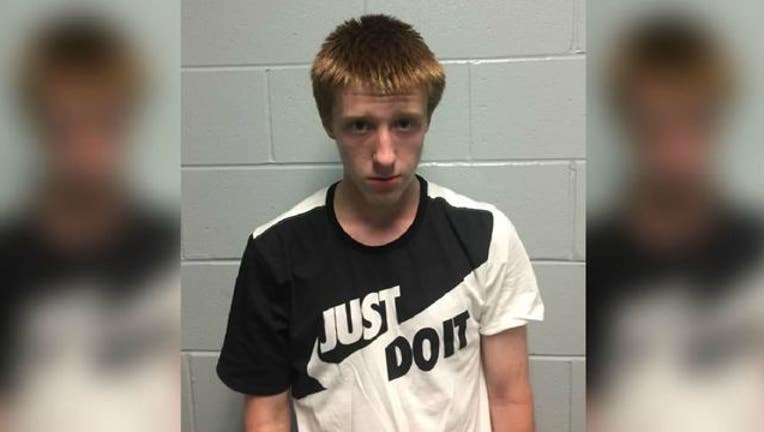 PORT BARRINGTON (Sun-Times Media Wire) - Two teenagers who stole a car, then ended up crashing into a pond were arrested hours later when they went to a north suburban Walmart soaking wet and tried to buy dry clothing with a stolen credit card.
About 2 a.m. Sept. 7, deputies were called to a home in the 1200 block of Noble Drive in Port Barrington, where a vehicle had been driven into a pond, according to the Lake County sheriff's office.
The vehicle, a 2015 Chevrolet Equinox, had been stolen from the 300 block of Garrison Circle in Port Barrington hours earlier.
About 5 a.m. that morning, Crystal Lake police officers were called to the Walmart at 1205 S. Rte. 31, about two suspicious people in the store.
Bradley J. Tieman, 18, of Round Lake Beach; and a teenage boy had come into the store in wet clothing, used a stolen credit card to buy dry clothing, and then gone into the restroom to change, the sheriff's office said.
Police questioned them and found they had driven to the Walmart in a Jeep Wrangler, that had been reported stolen hours earlier from the 21900 block of West Washington Street in unincorporated Gurnee, according to police
After being questioned, police determined Tieman and the juvenile were responsible for stealing the Equinox and driving it into the pond, police said. They were also responsible for stealing the Jeep later, police said.
Tieman was charged in McHenry County with possession of a stolen vehicle, identity theft, and theft, police said. He was later charged in Lake County with burglary, unlawful possession of a stolen vehicle, and theft. He remains held in the McHenry County Jail.
The juvenile will be petitioned to the Lake County Juvenile Justice System for burglary, unlawful possession of a stolen vehicle, and theft.
Police said in both cases, the keys to both of the stolen vehicles had been left inside.