'Terror Roulette': New interactive horror experience coming to Chicago area for Halloween season
COOK COUNTY - It's being called a spine-chilling experience of terror.
This fall, The Arboretum of South Barrington is joining forces with Iron Wood and Glitter Productions to bring the Chicago area "Terror Roulette" — an interactive horror experience filled with fear and suspense.
Terror Roulette invites participants to become part of an immersive story where the villain — known as "The Dealer" — literally holds all the cards.
Terror Roulette | Provided
"The Dealer presides over a sinister realm, filled with a host of maniacal slayers, each with their own killer specialty," according to the organizers of the event.
SUBSCRIBE TO FOX 32 CHICAGO ON YOUTUBE
Terror Roulette provides an adrenaline-fueled adventure, combining "heart-pounding challenges" with a dynamically evolving narrative.
The Dealer's deck of cards determines the fate of the guests, revealing the horrors that await them in the next room.
As groups of eight guests navigate the experience, they will be "separated and reshuffled," ensuring that each encounter presents new terrors and surprises. Some individuals may even be forced to confront their deepest fears alone.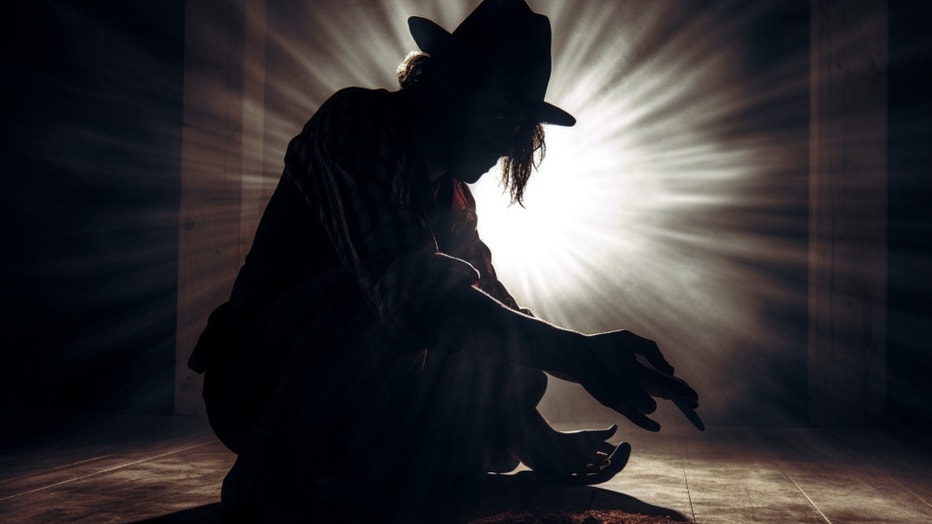 Terror Roulette | Provided
"Prepare to face The Dealer and his cadre of assassins as they unleash a night of fright that will push guests to their limits. Terror Roulette offers an immersive environment where adrenaline, suspense, and vile acts intertwine, guaranteeing an unparalleled thrill. With The Dealer's capricious nature, no two visits will be the same," said Jeffrey Holmes of IWG Productions.
Before the experience begins, all participants will be required to sign a waiver, and the option of safe words will be available should anyone want to bail out.
Terror Roulette will run from September 29 to October 31. Guests must be at least 16 years old to participate.
Tickets will be made available soon on TerrorRoulette.com.