'The Brady Bunch' home hits the market for $5.5M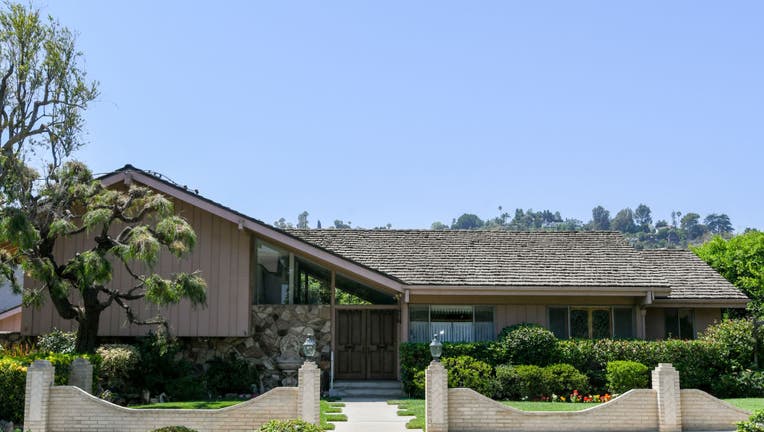 article
LOS ANGELES - "The Brady Bunch" home has hit the market for $5.5 million after undergoing a full renovation by some of the original sitcom cast members, courtesy of HGTV.
In 2018, HGTV purchased the home for $3.5 million. With the help of the actors who played the Brady kids on the hit show, they were able to turn the inside of the home into an exact replica of the television set.
The network outbid Lance Bass at the time. The home was featured on a miniseries called "A Very Brady Renovation" in 2019, hosted by HGTV favorites, Drew and Jonathan Scott.
The North Hollywood home gained an addition 2,000 sq. feet, including a second story, which cost $1.9 million.
SUZANNE SOMERS' FORMER PALM SPRINGS HOME HITS MARKET FOR $12.9M
The six Brady siblings, Barry Williams (Greg), Christopher Knight (Peter), Maureen McCormick (Marcia) Eve Plumb (Jan), Mike Lookinland (Bobby) and Susan Olsen (Cindy) were present during the series to make the famous house look familiar to fans of "The Brady Bunch."
SCOTT BAIO'S FAMILY BUYS HOME IN FLORIDA AFTER LEAVING CALIFORNIA
The inside of the home looks like a blast from the past. The house has the famous floating staircase and burnt orange and avocado green kitchen. 
GET FOX BUSINESS ON THE GO BY CLICKING HERE
Small details were included as well, such as a swing set in the backyard that was seen on the show, as well as a dog house for the Brady family pet, Tiger.
The home has recently hit the market, ready for immediate sale. HGTV plans to donate a portion of the earnings to the Turn Up! Fight Hunger movement dedicated to helping starving children in the U.S. through the No Kid Hungry initiative.
GET FOX BUSINESS ON THE GO BY CLICKING HERE
"It is very nostalgic," Williams said of the home renovation to People Magazine. "I felt like a teenager walking in. The memories keep flooding in – episodes, scenes, what happened and what transpired."
Read more of this story from FOX Business.