Thousands answer call to attend 'unaccompanied' Air Force vet's funeral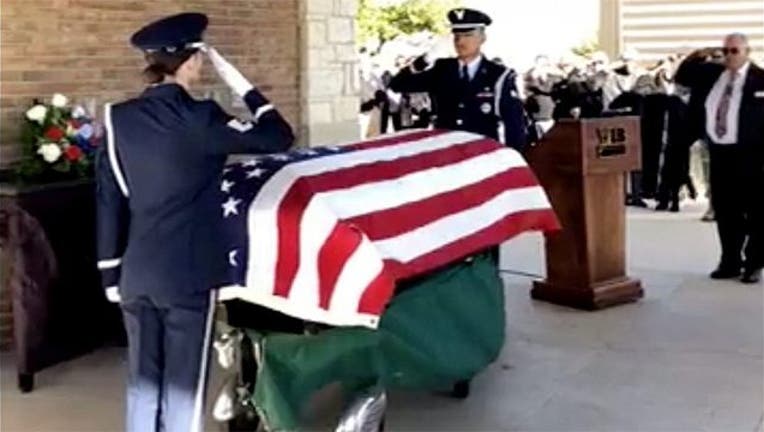 FOX NEWS - Thousands of strangers responded to an urgent appeal to attend Monday's funeral for an Air Force veteran from Texas.
The Central Texas State Veterans Cemetery in Killeen appealed for supporters to attend the funeral of "unaccompanied" veteran Joseph Walker in a Facebook post that went viral over the weekend.
"We are overwhelmed at all this love and support. We do NOT leave Veterans behind," the cemetery wrote on Facebook after the service.
The line to get into the cemetery was miles long and initial reports indicated some 5,000 to 6,000 vehicles were in the line, KWTX-TV reported.
Walker, of Dale, Texas, was 72 when he died of natural causes Nov. 19. He served in the Air Force from 1964 to 1968.
After his death, his family contacted a funeral home in Austin to arrange for a funeral service but then could not be reached, funeral director Gilbert Cavazos told Fox News.