Toys R Us will shutter 7 Chicago-area stores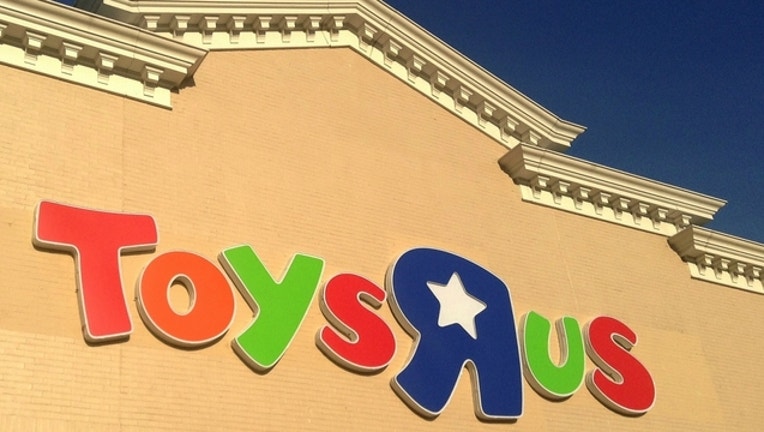 article
(AP/FOX 32) - Toys R Us, squeezed by Amazon.com and huge chains like Walmart, will close 20 percent of its U.S. stores, or 180 locations, within months. 
Hobbled by $5 billion in debt, the company that once dominated toy sales in the U.S. filed for bankruptcy protection in September.
According to USA Today, Toys R Us will be shuttering seven Illinois locations listed below:
Highland Park 1610 Deerfield Rd. IL
Schaumburg 16 East Golf Road IL
Vernon Hills 295 Center Drive IL
Matteson 5001 Lincoln Highway IL
Bricktown 6420 W. Fullerton IL
Burbank 7750 South Cicero Avenue IL
Niles 5660 Touhy Avenue IL
Chairman and CEO Dave Brandon said in a letter Wednesday that tough decisions are required to save Toys R Us. 
Toys R Us operates about 900 stores in the U.S.
The store closings will begin in February and the majority of the targeted locations will go dark by mid-April. At some other locations, the retailer is combining its Toys R Us and Babies R Us stores. 
Toys R Us, based in Wayne, New Jersey, has struggled with debt since private-equity firms Bain Capital, KKR & Co. and Vornado Realty Trust took it private in a $6.6 billion leveraged buyout in 2005. The plan had been to take the company public again, but weak sales have prevented that from happening.  
While its numbers have been shrinking, Toys R Us sells about 20 percent of the toys bought in the U.S. according to Stephanie Wissink, an analyst at Jefferies LLC. 
That pressure will force the company to take a close look at all of its stores, and more will likely be shuttered over the next year or two, Wissink said. 
Toys R US isn't alone. About three dozen retailers sought bankruptcy protection last year due in large part to a radical shift in consumer behavior, both in where they shop, and what they buy. Some of the retailers that have gone under have been small, but there are also big names on the list, like Payless Shoe Source, Gymboree Corp. and True Religion jeans.
Toys R Us closed its flagship store in Manhattan's Times Square, a huge tourist destination, about two years ago. 
Brandon said Wednesday that the company made some missteps during the critical holiday shopping season. 
"As the leader of this company, I want you to know that we can and will address the gaps in the experience that you may have had when shopping this holiday," Brandon said. "My team is already hard at work to make the improvements necessary to ensure that we have the products you want, when, where and how you want them."