Trooper's body slam of Illinois man deemed appropriate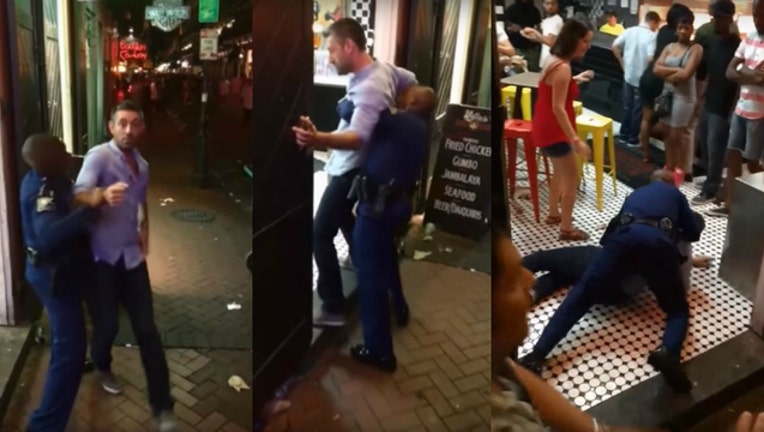 article
FOX NEWS - A state police official in Louisiana said that a trooper did not act inappropriately when he body-slammed a drunk man to the ground on New Orleans' Bourbon Street.
The cell phone video quickly went viral last weekend, sparking criticism of the officer for appearing to use excessive force against the intoxicated Illinois man.
Col. Mike Edmonson, head of the Louisiana State Police, voiced complete support for the trooper, who was off-duty when a bar employee flagged him down at 4am local time Saturday and complained about a drunk man who was refusing to leave.
Witnesses said that 39-year-old Michael Hoffman was in an argument with bartenders over his debit card when the officer arrived. Critics accused the officer of escalating the situation prematurely, pushing Hoffman's brother to the ground before body-slamming Hoffman in the doorway of a neighboring eatery.
Edmonson said there will not be an internal investigation.