Two injured in River North rollover crash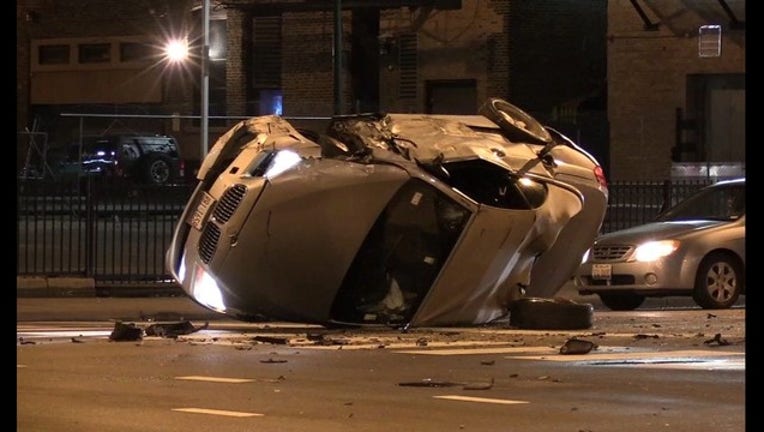 article
CHICAGO (STMW) - Two men were injured in a rollover crash late Sunday in the River North neighborhood.
A Toyota Prius was traveling westbound on West Grand Avenue when it collided with a BMW traveling northbound on North LaSalle Drive, according to Chicago Police.
The BMW flipped onto its side after the crash and the driver, a 29-year-old man, was taken to Northwestern Memorial Hospital with minor injuries, police said.
The driver of the Prius, a 24-year-old man, also suffered minor injuries in the crash and was taken to Northwestern, police said.
No other injuries were reported and no citations or charges were issued, police said.