Two teens arrested after pointing gun at girl's head in Naperville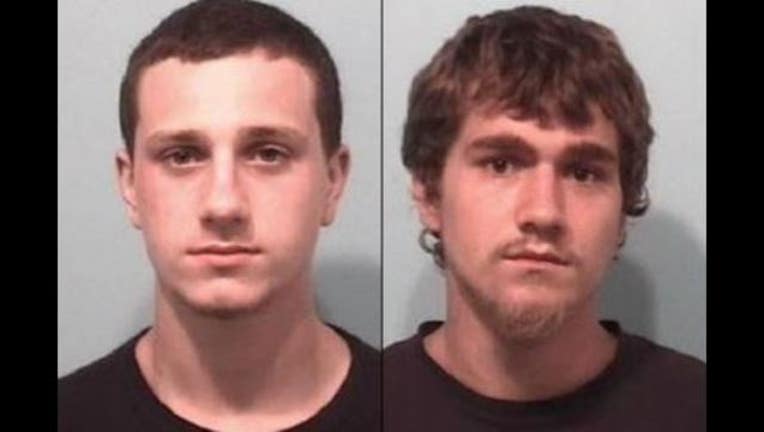 article
Two west suburban teenagers were arrested after pointing a BB gun at a girl's head, then barricading themselves inside a Naperville apartment early Tuesday.
Reece A. Swedowski, 18, was charged with one misdemeanor count of aggravated assault; and Zachary Q. Kolar, 19, was charged with one misdemeanor count of disorderly conduct, according to Naperville police.
About 2 a.m., officers responded to the 900 block of Sheridan Circle after Swedowski got into an argument with a female and pointed a gun at her head, while Kolar threatened to pull another gun and point it at her, a statement from police said. The teens then fled before officers arrived.
A few hours later, officers found the teens at Swedowski's apartment in the 2100 block of Allegre Circle about 5 a.m., but they refused to come to the door or come out of the apartment, police said.
The Naperville Police Special Response Team and negotiators responded and at 8 a.m., both suspects surrendered and were arrested.
A BB replica handgun was recovered from the apartment building, police said. No other weapons were found and no one was hurt.
Both Swedowski and Kolar, of Burr Ridge, were released on bond, police said.