U of Illinois trustees endorse plan to increase enrollment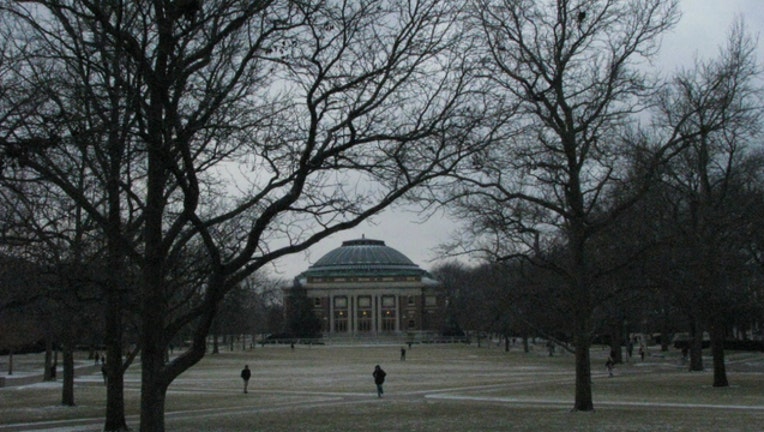 article
CHICAGO (AP) -- University of Illinois' board of trustees on Thursday endorsed an ambitious plan from the system's president to increase enrollment by nearly 15 percent at its three campuses over the next five years.
University of Illinois President Tim Killeen presented the plan to the Board of Trustees at their meeting in Chicago. The plan's goal would have more than 93,600 students enrolled at the school's campuses in Urbana-Champaign, Chicago and Springfield over the next five years.
The effort will expand academic programs and opportunities for Illinois students and minorities as a means of curbing the number of students going out of state for college, Killeen said. Statistics show 45 percent of Illinois high school graduates enrolled at four-year colleges and universities in 2015 were going to out-of-state institutions, the university said -- up from 29 percent in 2002.
Trustee Jill Smart said Illinois has to compete with out-of-state schools that offer discounted costs to Illinois students.
"For some people that's a lot of money," Smart said, according to The (Champaign) News-Gazette.
Killeen said the proposal will give "more students the opportunity for a world-class education that will transform their lives and seizing on our opportunity to serve the needs of the state by expanding the pipeline of talent that is so critical to its future."
The university system already has seen enrollment grow in recent years with officials saying 12,700 students have been added since fall 2006. The latest efforts would increase system-wide enrollment by more than 12,100 students from about 81,500 last fall to 93,600 in fall 2021.
Separately, the board of trustees extended a freeze on its base tuition for in-state freshmen for a third consecutive year. The school noted that trustees made the decision despite the lack of a state budget that has reduced government funding for the University of Illinois system for the last two years.
 Also Thursday, trustees elected anesthesiologist Dr. Timothy Koritz of Roscoe to be the board's next chairman. 
Three trustee terms expired Monday, and the university system is awaiting Gov. Bruce Rauner's appointments to those positions.