UIC lab ready to test Illinois marijuana for safety, potency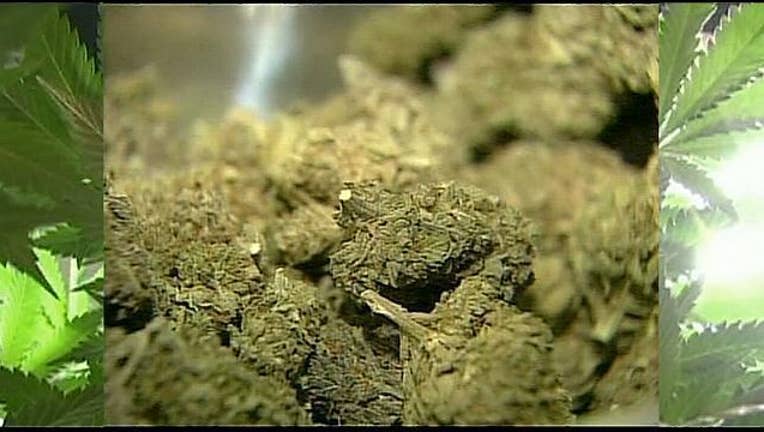 article
CHICAGO (AP) — Another important element is falling into place for Illinois residents to begin using medical marijuana: A University of Illinois at Chicago lab has obtained state approval to conduct safety and potency testing.
Though a second approved Chicago-area lab has lost its funding because of the pilot program's low patient count, UIC lab director Karl Larsen said Tuesday his lab is ready to start testing marijuana samples for harmful substances on the plants as well as drug potency.
The lab until now has focused on testing racehorses for performance-enhancing drugs, and Larsen hopes revenue from marijuana testing will make up for a decline in lab fees from horse racing in the state, he said.
"We thought it would be a good field for us to help ensure when people get medical marijuana they'll have a good product and a safe product," Larsen said.
UIC will test marijuana for harmful microbes, poisons from fungus, pesticides and solvents — all according to standards spelled out in state regulations, which are more rigid than those on the books in other states but match the industry's highest voluntary standards, experts said.
Retail sales of medical marijuana are expected to begin in state-licensed dispensaries by early November.
"Sales will begin after cultivation centers are given the opportunity to test medical cannabis products with a lab approved by the Department of Agriculture," Joseph Wright, director of the state's medical cannabis pilot program, said in an email to The Associated Press.
Nine cultivation centers have state approval to begin growing and at least two have begun harvesting. Dispensaries in Mundelein, Canton and Quincy have active state licenses and are ready to open when products are on the shelves and patients receive their state-issued ID cards.
Illinois has approved just 3,100 patients for the program, far fewer than investors had expected. That has led David So's ICR Labs in suburban Chicago to lose its financial backing, he said.
"Our lead investor just walked away from the deal because we have such a low patient count," So told the AP. "It puts me in a very tough place."
Setting safety standards is a tricky business that has stymied other states.
The federal government considers marijuana an illegal substance, so no federal agency has set safety requirements for what pesticides that can be used. Last week, two marijuana users in Colorado filed a lawsuit against a commercial grower they said used an unhealthy pesticide, a case lawyers say is the first product liability claim in the nation involving the legal marijuana industry.
Without federal safety guidelines for cannabis consumption, Illinois based its safety requirements on best practices in other states, said Bob Morgan, the program's former coordinator who stepped down in May to work as an attorney at a Chicago law firm.
"Experts at the Illinois Department of Agriculture set a standard that ensured safety for patients with compromised immune systems," said Morgan, who helped write the state's cannabis regulations. "Yet even today, the most advanced cannabis industry states are struggling with appropriate pesticide use and contaminant testing for the product."
Illinois has regulations in place that match or surpass the voluntary best practices for safety in other states, said Howard Lutz, CEO of Iron Laboratories, a 5-year-old company based in suburban Detroit that tests cannabis for safety and potency in Michigan and Oregon.
"Overall, I think they're great. They run pretty close to the standards we follow here in Michigan," said Claire Moore, head plant biologist at Iron Laboratories.
___
AP Medical Writer Carla K. Johnson can be reached at https://twitter.com/CarlaKJohnson