University of Chicago gets $100M for global conflict center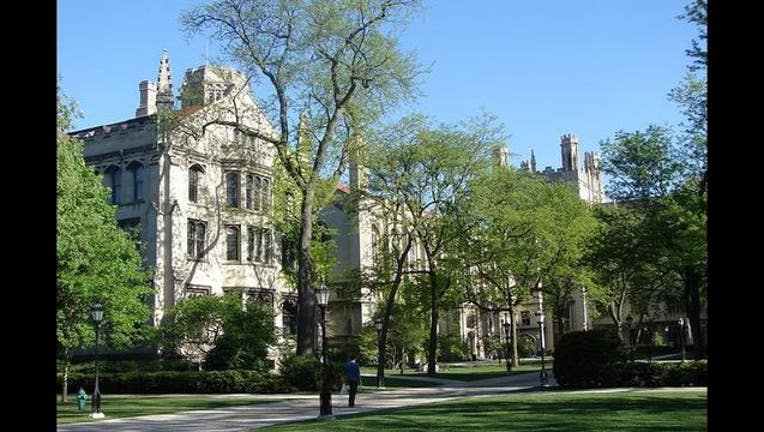 article
CHICAGO (AP) — Citing a migration crisis that has displaced more people this year than at any time since World War II, entrepreneur brothers Thomas and Timothy Pearson said Wednesday their family foundation is giving $100 million to the University of Chicago for a research institute aimed at using big data to study and resolve global conflicts.
University President Robert Zimmer said the donation from the Pearson Family Foundation matches the second largest gift in the school's history. The funding establishes an institute at the Harris School of Public Policy, which will use data-driven research approaches to evaluate the effectiveness of public policy. It will be called the Pearson Institute for the Study and Resolution of Global Conflicts.
The Islamic State organization and other militant groups pose challenges that defy Cold War solutions, said Richard Haass, president of the Council on Foreign Relations, who hailed the announcement as "extraordinarily important" during an event on the Chicago campus.
The new institute will recommend strategies based on quantitative social science research on the interaction of military, economic, political and cultural factors. A yearly forum convening scholars and policy experts will be part of the effort.
"I applaud and marvel at the scale of the undertaking," Haass said. Saying that the United States and other nations have made global conflicts "in many cases worse," Haass encouraged researchers to remember that "not acting is just as consequential in any situation as acting. The option of not acting ought to be analyzed and assessed with every ounce as much vigor as the option of doing things."
Thomas Pearson, 61, a leading member of private equity firm Cohesive Capital Partners, said the gift highlights his family's belief that non-state conflicts, from drug cartels to insurgent organizations, have become increasingly significant.
"There is no more important challenge of our time," he said at the Chicago event, which also featured his twin brother Timothy Pearson, a marketing and advertising executive. "We can think of no more important legacy for our family."
Data analysis can challenge assumptions about what's working in conflict zones, university officials said. For example, most terrorist operatives are neither poor nor uneducated, according to research cited by the University of Chicago in background materials. That suggests education programs should be coupled with investment in new jobs and economic opportunities, the university said.
___
This story has been corrected to show Thomas Pearson is a leading member of a private equity firm called Cohesive Capital Partners, not Alliance Holdings.