Watch: Dingo bites sunbathing tourist on Australian beach
Beachgoers on an island in Queensland have been warned to "be dingo-safe" after a string of attacks by Australia's wild dogs.
Video shared by the Queensland Department of Environment and Science shows the moment a dingo moved in on a group of sunbathers on the island of K'gari (Fraser Island) and bit a French tourist's rear end June 4. Another video from the agency shows a dingo chasing a boy and a man down the beach. The same dingo that bit the sunbathing woman also bit a 7-year-old boy a few days earlier.
Authorities euthanized the dingo on June 10, citing the canine's negative, "high risk" interactions with people.
READ MORE: Wild horse dies 'instantaneously' while mating on North Carolina beach, nonprofit says
A week later, another dingo grabbed a 10-year-old boy on the shoulder near a campsite and dragged him under the water. He was saved by his 12-year-old sister and treated for puncture wounds, scratches and bruises.
The same dingo was seen lingering near the camping area hours later, "digging up food scraps that had been buried in the sand."
"Dingoes that lose their natural wariness of people and become habituated may become aggressive while seeking food," the agency said.
How to be 'dingo-safe'
According to the Queensland government's website, here's how to keep yourself safe from wild dogs: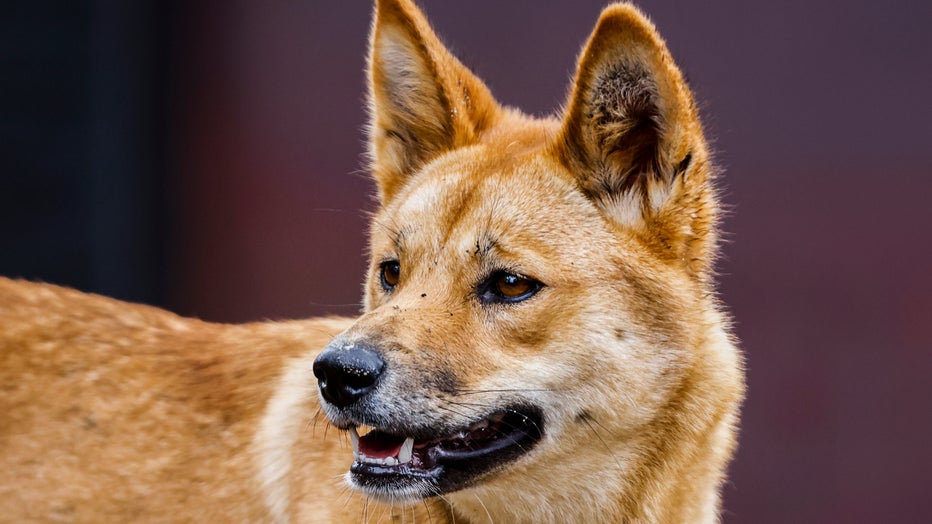 A dingo in Sydney, Australia. (Photo by Jenny Evans/Getty Images)
Always stay close (within arm's reach) of children and young teenagers
Always walk in groups
Camp in fenced areas where possible
Do not run. Running or jogging can trigger a negative dingo interaction
Never feed dingoes
Lock up food stores and iceboxes (even on a boat)
Never store food or food containers in tents, and
Secure all rubbish, fish and bait.