Walmart's $6 red wine named one of the best in the world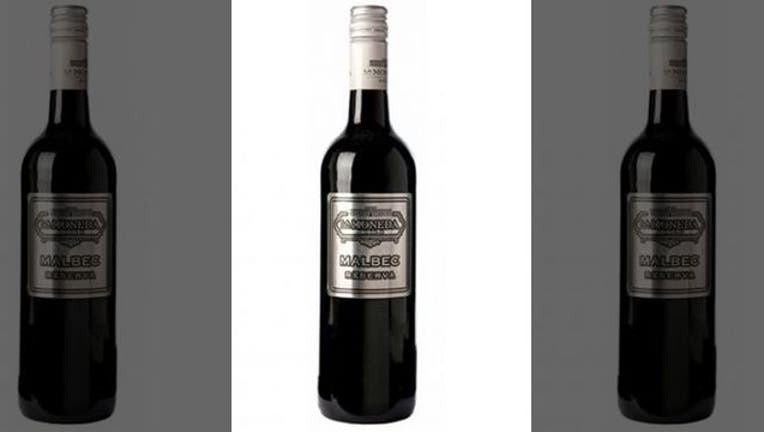 article
(FOX NEWS) - Prestigious wine auctions are currently dealing with fraud and accusations of tampering of wine supposedly worth thousands of dollars. But what if one of the world's greatest wines was stuck on a shelf somewhere between baby wipes and off-brand cereals and only cost $6?
A Chilean wine sold exclusively at Asda — a British supermarket chain owned by Walmart — has won a platinum "Best in Show" award at the Decanter Magazine World Wine Awards.
The La Moneda Reserva Malbec, a dry red wine made from a grape more closely associated with Argentina which costs the equivalent of about $8-- and is currently discounted one store shelves for about $6-- won the prize for the best red single-varietal under 15 pounds (about $21), reports the U.K.'s Independent.
"At just 5.75 pounds, the exclusive La Moneda Reserva Malbec is the perfect example of how we're able to offer shoppers exceptional quality at low prices," Ed Betts, wine buying manager at Asda, told The Independent. "The La Moneda Reserva Malbec is also currently on rollback at 4.37 pounds and as the perfect match to barbecued meats, we're expecting high demand in the coming weeks."