Warrant issued for man charged with Hammond bank robbery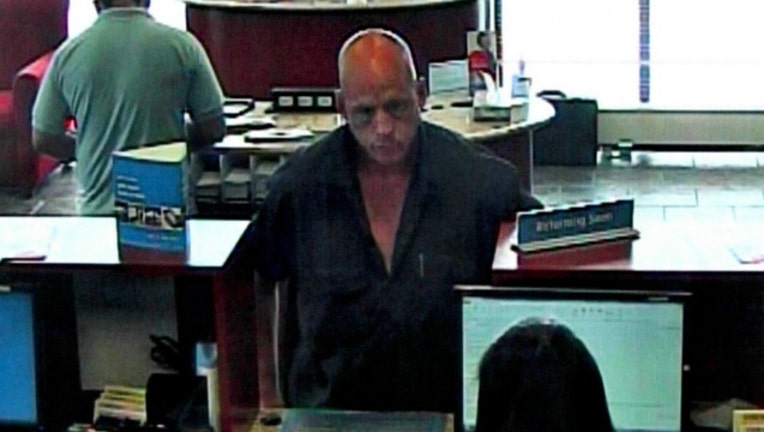 article
HAMMOND, Ind. (Sun-Times Media Wire) - An arrest warrant has been issued for a 50-year-old man charged with robbing a northwest Indiana bank a week and a half ago.
William Todd Rostin, 50, has been charged with robbing the BMO Harris bank in the 0-100 block of Sibley Avenue in Hammond about 11:30 a.m. May 28, according to Hammond Police Lt. Richard Hoyda.
Rostin entered the bank and handed a teller a note with the number "500" written on it, according to an affidavit. The teller noticed the man's hand was shaking and handed the paper back to him.
He put the paper in his pocket, then whispered, "This is a robbery," according to the affidavit. When she indicated to him that she wasn't sure what he said, he repeated a little louder, "This is a robbery."
The teller then gave the man more than $2,000 in cash from her drawer, according to affidavit. He took the money and left the bank, and she pushed the alarm button.
Surveillance video was released to law enforcement agencies and the media, and several calls came in idnetifying the person in the video as Rostin, according to the affidavit. The bank teller also identified Rostin in a photo array.
Rostin is known to frequent Hammond, Crown Point, Calumet City and Chicago, Hoyda said. Anyone with information about his whereabouts should call Hammond Police Sgt. Tommy Textor at (219) 313-2950, or the FBI at (312) 421-6700.