WATCH: Teen girl pepper-sprayed in face outside Trump rally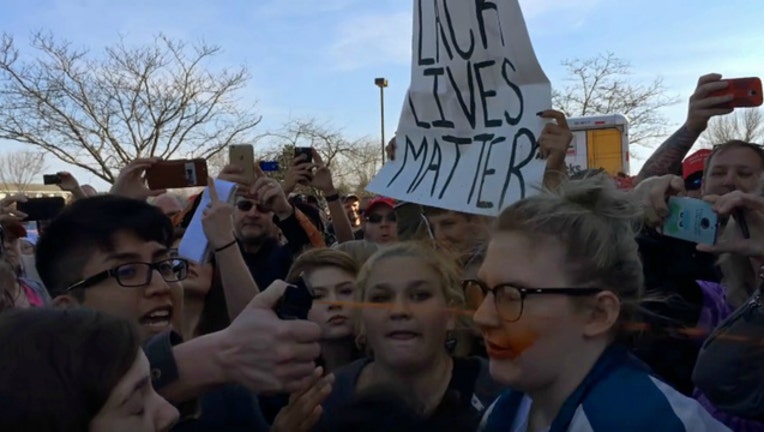 article
FOX News - New video shows a confrontation outside a Donald Trump rally in Janesville, Wisconsin. In the clip, the 15-year-old female protester argued with an older man who she claimed had just touched her breast.
"I never touched you!" the man shouted back.
The girl was then pepper-sprayed right in the face, allegedly by a younger man, after she appeared to hit or shove someone off-camera. Police are reportedly looking for both men.
Hundreds of Trump protesters showed up outside Monday's rally at the Holiday Inn and Janesville Conference Center.
The poster of the footage disputes that the girl was groped: "I was right next to this and saw the whole thing. The man never touched her like she said. She was just looking for trouble."