West Chicago man faces aggravated fleeing charge, 20 traffic offenses after leading police on high-speed chase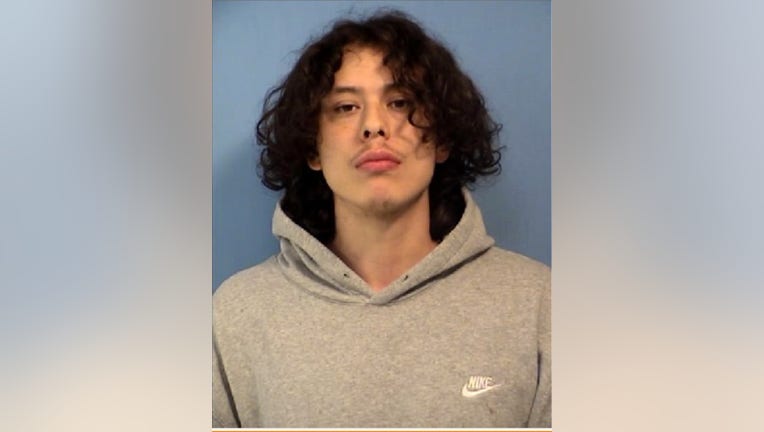 article
WEST CHICAGO, Ill. - Bond has been set for a West Chicago man accused of leading police on a high-speed chase Thursday.
Christian Casimiro, 25, faces one count of aggravated fleeing and eluding a police officer and 20 misdemeanor and petty traffic offenses.
At about 11:30 p.m. on Thursday, a West Chicago police officer observed a 2015 Jeep Wrangler, allegedly driven by Casimiro, fail to stop at a red light at Route 59 and Forest Avenue, prosecutors said.
The officer followed the Jeep and activated his emergency lights and sirens. At that time, Casimiro allegedly began to slow down, but then sped up and fled the area.
Casimiro led the officer on a high-speed chase through a shopping mall, a residential area, over a grassy hill and into the Timber Lakes Apartment Complex, prosecutors said.
During the pursuit, Casimiro allegedly reached speeds of about 60 to 65 mph and ignored five stop signs and two traffic control devices.
SUBSCRIBE TO FOX 32 ON YOUTUBE
The pursuit came to an end when Casimiro reached a dead end. At that time, he exited the Jeep and fled on foot, prosecutors said.
He was taken into custody a short time later after a K9 officer located him in a stairwell at the apartment complex. 
"The alarming increase we have seen the past several months of motorists fleeing from police shows no signs of stopping," said DuPage County State's Attorney Robert Berlin. "I can't be more clear - anyone who attempts to flee from police will be caught and will only find themselves facing more serious charges. Thankfully, no innocent motorists or pedestrians were injured or worse as a result of Mr. Casimiro's alleged actions."
A judge set Casimiro's bond at $5,000 after the state asked for $50,000.
His next court date is scheduled for May 11.