Willis Tower base expansion part of $500M renovation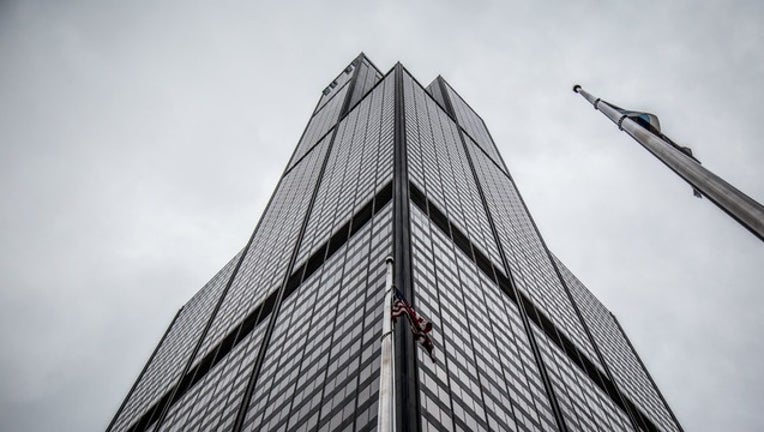 article
CHICAGO (AP) - The owner of the Willis Tower has unveiled a five-level expansion project designed to lure thousands of additional visitors to Chicago's tallest building each day.
Blackstone Group announced Thursday its plan for a 300,000-square-foot (27,870-square-meter) addition to the skyscraper's base. The new space will be called Catalog as a nod to the 110-story building's original namesake tenant, Sears, Roebuck & Co., the Chicago Tribune reported .
Catalog is part of New York-based Blackstone's more than $500 million renovation plan for the Willis Tower. The space will include a food hall, meeting and events area, restaurants, entertainment, a rooftop park and a large skylight.
"We're a city within a city, with 15,000 workers here each day, and that number is only increasing with new leasing," said David Moore, senior vice president at Chicago-based EQ Office, Blackstone's office unit. "Our approach to this entire project is all about making it feel like a neighborhood."
The private-equity giant has lease commitments for about half of the new retail and entertainment spaces. The most recent deal is London-based food hall operator Urbanspace, which will cover more than 14,000 square feet (1,300 square meters). The food hall may include at least 20 stations for local vendors and chefs, Urbanspace President Eldon Scott said.
"We love the density of Chicago and the history of the neighborhoods," Scott said. "It's right up our alley."
The project is expected to be finished by the end of 2019.
The Willis Tower was completed in 1974 and is currently the second-tallest building in the U.S. Blackstone bought the skyscraper in 2015 for a Chicago-record $1.3 billion.
___
Information from: Chicago Tribune, http://www.chicagotribune.com