Wisconsin driver finds four-foot python in his car engine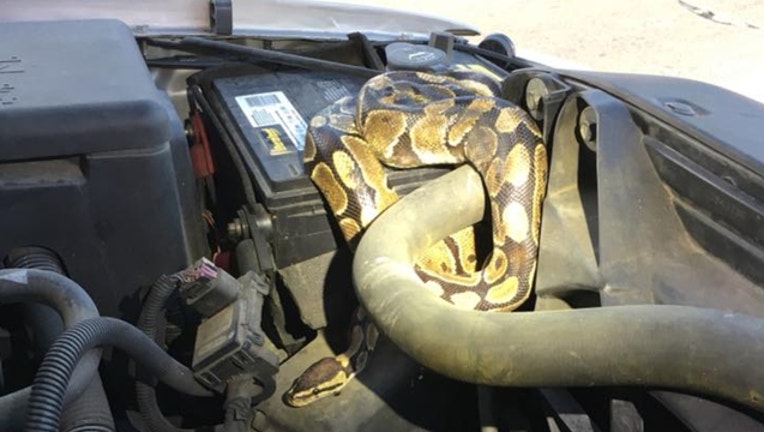 article
FOX NEWS - A Wisconsin driver could be forgiven for jumping out of his skin when he popped the hood of his SUV only to discover a four-foot python slithering near the engine.
Chris Nguyen, from Omro, discovered the unwelcome passenger on Wednesday, when he borrowed his mother's vehicle only to begin experiencing engine trouble on Highway 21.
"He called me, to say, 'Mom your truck is broke down,'" Liz Nguyen told WBAY. "Oh my God. So I ran over there and said 'What's going on?' And he said when he opened the hood he sees the big snake."
The snake, later identified as a ball python, a species native to Africa, had rather aptly damaged the serpentine belt and worked its way between the engine and the skid plate.
Officer Peeters from Omro and Lieutenant Sauriol from Winneconne responded to a call and attempted to get hold of the snake, before resorting to calling in 'The Snake Man' Steve Keller, from Menasha, for help.
Keller, who rescues and adopts snakes, told WBAY: "This is not an unusual place to find a snake, but it's the first time I've ever been called in."