Woman, 64, killed and boy, 15, hurt in 2 Rogers Park shootings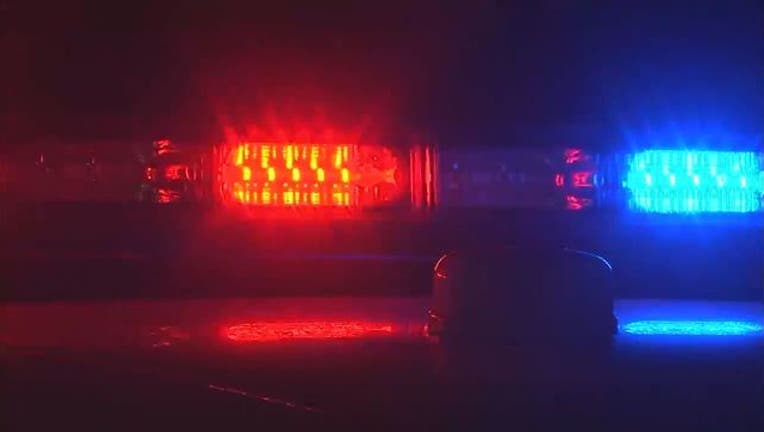 CHICAGO (Sun-Times Media Wire) - A 64-year-old woman was killed by errant gunfire and a 15-year-old boy was critically wounded in separate Rogers Park neighborhood shootings Friday night on the North Side, according to Chicago Police.
About 6:30 p.m., Cynthia Trevillion was walking north on a Glenwood Avenue sidewalk toward the Morse Red Line station when shots were fired from a dark-colored SUV, CPD Chief of Patrol Fred Waller said.
In an email to area residents Saturday morning, Ald. Joe Moore (49th) said two juveniles were on the street talking to people in a vehicle stopped at Morse and Glenwood when the dark-colored SUV drove by. Someone in the SUV fired at the juveniles, but one of the bullets struck Trevillion.
Trevillion, who wasn't thought to be the intended target, was hit in the upper torso and taken to St. Francis Hospital in Evanston, where she died, police said.
Thirty minutes earlier — and about a mile and a half away — a 15-year-old boy was shot in the back during an "altercation" in an alley off the 7100 block of North Ridge, police said.
The teen tried to run but collapsed nearby. He was undergoing surgery and listed in critical condition at St. Francis late Friday, Waller said.
The two shootings were "not connected at all," Waller said. A vehicle didn't appear to be involved in the Ridge shooting.
Detectives were interviewing potential witnesses in the busy enclave of Rogers Park and trying to track down whoever might have been the intended target of the fatal shooting.
"What compounds this tragedy is that an innocent victim was shot and killed," Moore said outside the Morse station. "We have a very strong community here. Rogers Park has made great strides over the last 20 years, and this horrible incident this evening should not detract from our progress."
Nikki and Luke Dysinger said they were walking to a gym down the street from where the woman was killed when they heard 20 rapid gunshots, which possibly sounded like two groups firing on each other.
The couple thought they heard fireworks until they saw a semi-truck driver who witnessed the shooting stall his truck in the middle of the street.
"This is such a nice neighborhood except for this gang crap that happens once in a while," Nikki Dysinger said. "We moved here from Uptown to get away from this."
"I hate that people think it's OK to walk down the street and just cut someone's life down," she said.
The area sees a couple of shootings a year, but Rogers Park violence typically goes on farther north in the neighborhood, Luke Dysinger said.
"I walk this way to the train every morning," he said. "I'm going to be thinking every day about the woman who was killed right here."