Woman arrested, man sought for attacking man in Crown Point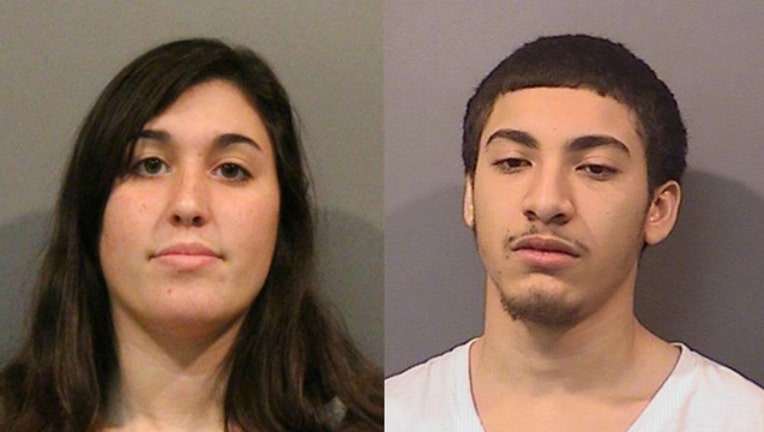 article
(SUN TIMES MEDIA WIRE) - A woman has been arrested and a man is being sought for allegedly beating, cutting and robbing a man last month in northwest Indiana.
Crown Point police were called about 11 p.m. Nov. 29 to a home on Marr Court, where a man was pounding on the door of a home. Officers found a 20-year-old Hammond, Indiana, man who was bleeding from the head, face and arms, a statement from police said.
The victim said he had been beaten and cut by two people he knew, who had also taken his money at a home on the same block. Police went to that home, but the allegedly attackers were no longer there, police said
Arrest warrants were issued for 20-year-old Isaiah E. Hollins of Hammond; and 21-year-old Samantha C. Yates of Crown Point, who lived at the home on Marr Court, police said.
The victim told police the three had gone to Yates' home to drink and smoke marijuana, when Hollins and the victim got into an argument. The argument turned into a physical fight, and Hollins told Yates to go get a knife, the victim told police. He then ordered the victim to give him his money, but the victim refused.
Yates gave a kitchen knife to Hollins, who "sliced the victim several times on his hands and head, while accusing the victim of stealing from him.," police said.
At the same time, Yates "began to hit and stomp on the victim," while Hollins took his shoes and money. The victim ran out of the home and started banging on the door of the house next door for help, police said.
The victim was taken to St. Anthony's Medical Center in Crown Point, and later transferred to Loyola Medical Center in Maywood with "severe cuts on his hands and head," police said.
The arrest warrants charged Hollins and Yates with robbery resulting in serious injury, armed robbery, aggravated battery, battery with a deadly weapon, and battery resulting in serious injury, police said.
Yates was picked up on the warrant and taken to the Lake County Jail. Anyone knowing the whereabouts of Hollins is asked to call Det. Airren Nylin at (219) 663-2131, ext. 115, or the anonymous tip-line at (219) 663-2131, ext. 265.