Woman arrested with 17 kilos of opium in luggage at O'Hare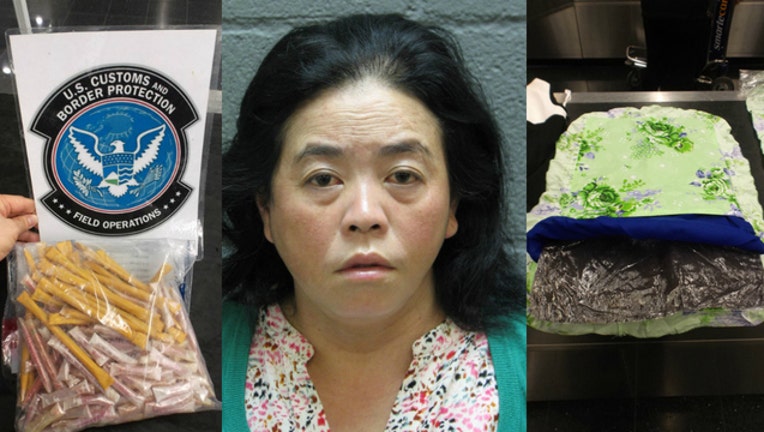 article
A Minnesota woman was arrested after about 17 kilograms of opium and more than 3,500 methamphetamine pills were discovered in her luggage Saturday at O'Hare International Airport.
Khoua Vang, 49, was charged with one count each of methamphetamine delivery, meth trafficking, possession of meth, and controlled substance trafficking; and two counts of manufacture/delivery of a controlled substance, according to the Cook County sheriff's office.
U.S. Customs and Border Protection agents discovered about 17 kilograms of suspected opium and more than 3,500 suspected methamphetamine pills in her luggage about 3:20 a.m. Saturday, and called the sheriff's office, according to a statement from the sheriff's office.
Vang, of Walnut Grove, Minnesota, landed at O'Hare on a flight from South Korea, according to police. Her flight home had originated in Laos.
She was ordered held on a $100,000 bond Sunday.