Woman charged with DUI after crashing into Riverside gas station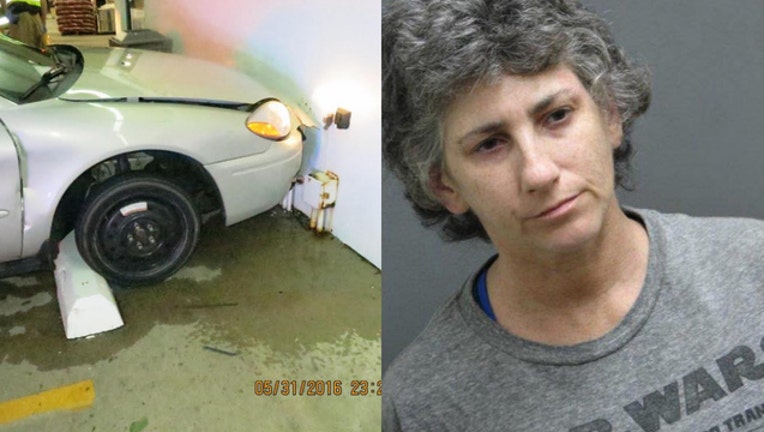 article
RIVERSIDE (Sun-Times Media Wire) - A woman has been charged with DUI after she crashed her vehicle into a gas station Tuesday night in west suburban Riverside.
Diana M. Giard, 52, was charged with driving under the influence of alcohol and cited for failure to reduce speed and driving too fast for conditions, according to a statement from Riverside police.
Officers responding about 11:15 p.m. found a 2007 Ford car had struck the northern wall of the Amstar gas station at 3346 Harlem Ave. in Riverside, police said.
The clerk at the station told investigators that Giard's car had jumped the curb and struck the building, police said. After the crash, Giard went inside the gas station and argued with the clerk, stating she wanted to leave but couldn't because her car was stuck on the parking bumper and asking the clerk not to call authorities.
Giard, who was not injured in the crash, was also argumentative with the officer and eventually failed six DUI sobriety tests and blew a .114 on a breathalyzer, police said. During an interview, she stated she "had only been drinking wine and was not intoxicated."
Giard, of the 0 – 100 block of Pine Avenue in Riverside, "could barely stand and had a hard time maintaining her balance," once she was in custody, police said. She said the car's brakes failed, causing her to crash, but when police tested the vehicle and applied the brakes, the vehicle stopped.
The building was assessed by Riverside Fire and Building Departments and was deemed not to be a structural hazard to such an extent that the business needed to be closed. The Amstar service station remained open.