Woman charged with DUI after driving on train tracks in Riverside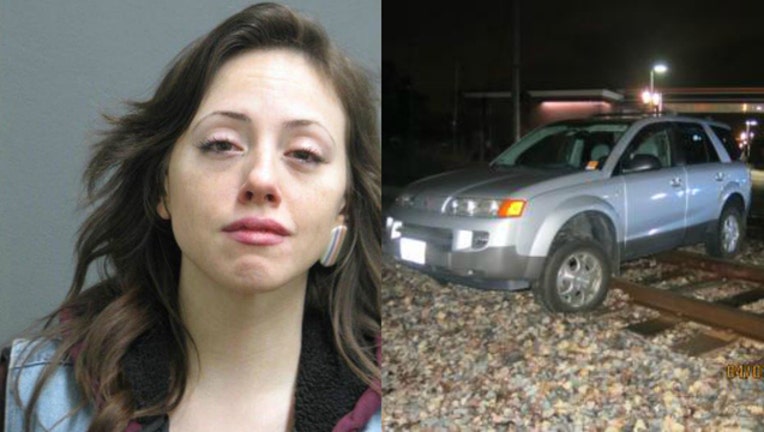 article
RIVERSIDE (Sun-Times Media Wire) - A southwest suburban woman was charged with DUI after driving her car onto railroad tracks in west suburban Riverside on Friday morning, then telling police she thought it was a street.
Amanda G. Phillips, 29, was charged with DUI and trespassing on railroad property; and cited for stopping on a railroad when traffic was obstructed and no proof of insurance, according to Riverside police.
An officer was stopped at the crossing gate for a train on the Canadian National tracks to pass near Harlem Avenue and 26th Street at 1:30 a.m. when other drivers started honking as a 2004 Saturn drove onto the tracks after the train passed, police said.
The officer notified the dispatch center to contact the railroad to shut down all train traffic. The officer then ran 200 feet in an attempt to stop the vehicle, which became lodged between the railroad ties and tracks, police said.
Phillips was taken out of the vehicle to an adjacent parking lot, police said. She told officers she was on her way home from a bar in Berwyn, and "was unaware of the fact that she was on the railroad tracks," police said.
The officer could smell "a strong odor of alcoholic beverage" on her breath and asked her to complete field sobriety tests, which she failed, falling down more than once, police said.
Once at the station, Phillips refused a Breathalyzer test. Her vehicle was towed to a DUI impound lot.