Woman gets last laugh after fiancé dumps her via text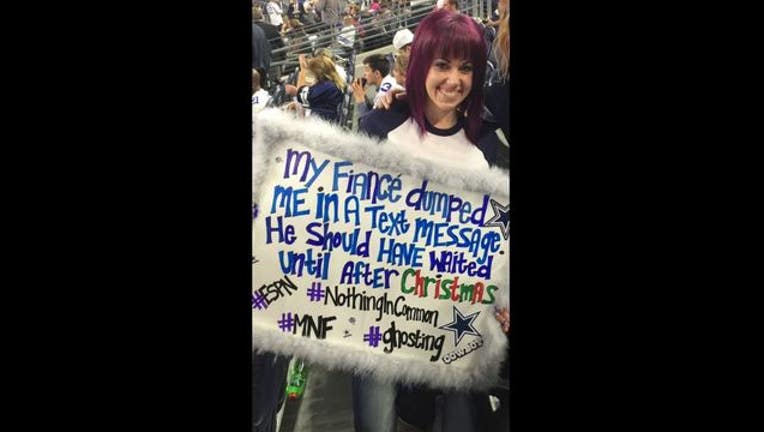 article
DALLAS, TX (KTVU) - A woman is getting a little revenge after she says her fiancé dumped her via text message.
The woman brought a sign to the Cowboys game Monday stating "My fiancé dumped me in a text message. He should have waited until after Christmas." The woman had apparently bought her fiancé tickets to the game for Christmas - and since he dumped her - she enjoyed the game with her best friend instead.
The woman, identified as 30-year-old Brenna Clanton, told SportsDay she splurged on the tickets since her fiancé  - a huge Cowboys fan - had never been to AT&T Stadium.
According to the report her fiancé said part of the reason for the break up was that they had nothing in common.
She included #nothingincommon as one of the hashtags on her sign.
The Cowboys beat the Lions 42-21.