Woman who married ghost of 300-year-old pirate now says they're splitting up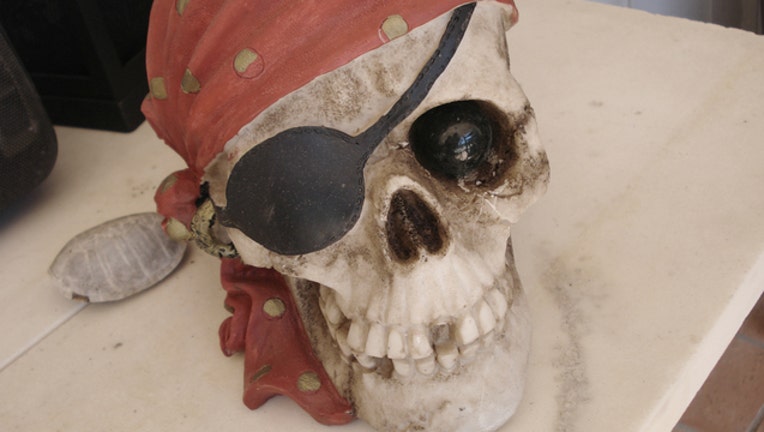 DROHEDA, CO. LOUTH, Ireland (Fox 32 News) - An Irish woman who married the ghost of a dead pirate now says they are getting a divorce.
The Irish Mirror reports that Amanda Teague, 46, married a Haitian pirate named Jack last year. At the time, she called him her "soulmate."
Jack was allegedly executed for thievery on the high seas in the 1700s. Teague married him while in a boat.
Teague is a fan of pirates in general and has tattoos, dreadlocks and gold teeth to make her look like Jack Sparrow, the character played by Johnny Depp in the "Pirates of the Caribbean" movies.