Zion man among 3 charged with illegal gun buying scheme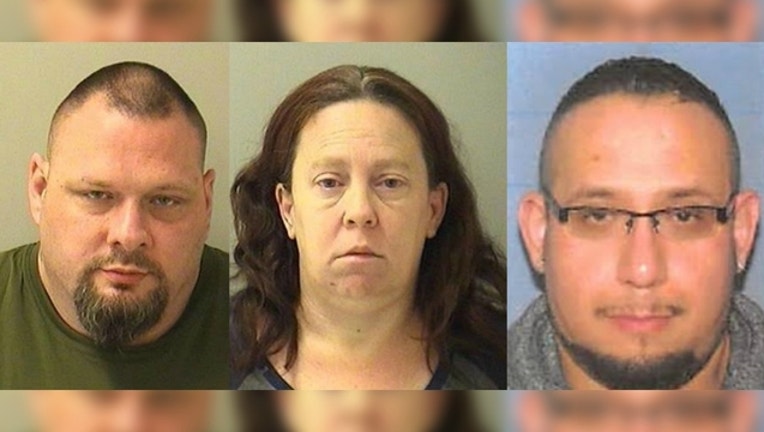 article
SUN TIMES MEDIA WIRE - A north suburban man was one of three people charged for an alleged plot to illegally purchase guns.
Ira A. Burdine, 40, of Zion; Dana J. Prouty, 46, of Kenosha, Wisconsin; and Favio Velazquez, 38, of Columbus, Ohio, were each indicted on one felony count of unlawful purchase of a firearm, according to a statement from the Kane County state's attorney's office.
Burdine is accused of having Prouty intentionally provide false information while purchasing 10 firearms – shotguns and .50-caliber rifles – claiming that she was not buying them for another person, prosecutors said. Velazquez is also accused of intentionally providing false information claiming he was not acquiring guns for another person during the purchase of nine firearms, also all shotguns and .50-caliber rifles.
Burdine and Prouty were arrested Sept. 11 by agents from Homeland Security Investigations and the U.S. Bureau of Alcohol, Tobacco, Firearms and Explosives, prosecutors said. Burdine was released after posting 10 percent of his $150,000 bail and his next court appearance is scheduled for Oct. 9.
Prouty remains in custody at the Kane County Jail on a $100,000 bail and is scheduled to appear in court again on Thursday, prosecutors said. Velazquez was arrested Sept. 22 in Columbus and his extradition from Ohio is pending.
"The law that these three individuals are alleged to have violated is in place to protect against guns getting into the hands of the wrong people," Kane County State's Attorney Joseph H. McMahon said in the statement. "We appreciate HSI's work in tracking these gun purchases, and also for working with us to ensure that all available evidence is lawfully gathered so as to ensure a successful prosecution."