At 22, Russell set for starting role at shortstop for Cubs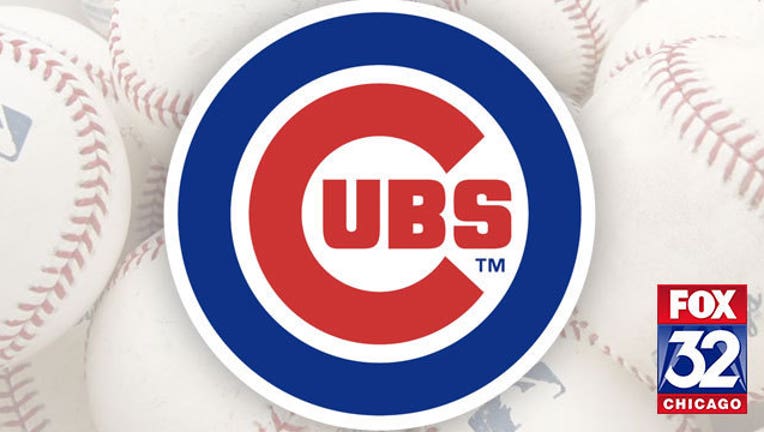 article
MESA, Ariz. (AP) — A year ago, Addison Russell was a young prospect with the Chicago Cubs hoping to make enough of an impression in his first training camp with the organization to get a chance with the big league club.
This spring, he's in a much different spot — at 22, he's the starting shortstop for a World Series contender.
Starlin Castro has been traded and Russell he enters camp knowing he is the established guy at short.
"Conversationally, he is much more confident, easier to joke around with you and much more comfortable in his major league skin," Cubs manager Joe Maddon said after Wednesday's workout. "I love it. He knows he belongs here."
There's more to it than just coming to the ballpark knowing he has a spot on the 25-man roster. This season, he is also a married man and a dad to 6-month-old son Aiden.
Russell, who married wife Melisa on Jan. 9, had the reputation of being mature beyond his years. But now he has found another reason to come to the ballpark every day ready to work.
"I grind for them," he said. "I do what I do just so that they can see me succeed. Everything I do is for them."
What he did in his rookie year — .242 with 29 doubles, 13 home runs and 54 RBIs in 142 games — is expected to be just the start of what is to come for Russell, who was selected 11th overall in the 2012 draft by Oakland before being acquired July 5, 2014.
Russell was called up April 21 and soon went on a 12-game hitting streak. He also dealt with making the switch to second base (86 games) before moving back to shortstop on Aug. 7.
The first thing that struck Maddon this spring is how strong the 6-foot, 200-pounder was with the bat in his hand.
"I didn't know he had that kind of power," Maddon said.
"Watching him in batting practice right now he is really strong. I saw it a little last year in season, but I did not know that going into the whole thing," he said. "Last year at this time we talked primarily about his defense, what a good kid he was and that he'd be ready at some point and help us as the shortstop of the future."
The future tag has been removed and Russell feels more comfortable with it as the Cubs prepare for their first spring training game of the year against Milwaukee at Maryvale Stadium on Thursday.
"I'm a lot more confident and more comfortable with the guys," said Russell, who is not in the starting lineup for the Cactus League opener. "I'm fortunate to have played with or against these guys. There are some new additions and I'm looking forward to getting to know those guys."
One of those new acquisitions is double-play partner Ben Zobrist. They've had some time to establish rapport around the bag and the 34-year-old free agent has been impressed with Russell.
"He's still very young and has a lot of work to do to perfect it," Zobrist said earlier in camp, "but he's got all the tools necessary to become a Gold Glove-caliber shortstop."
Russell, who played in 157 games after never playing more than 110, was let down last year when a hamstring injury in the NL Division Series took him off the roster for the NL Championship Series, which the Mets swept from the Cubs.
It led to an offseason of trying to make sure his body would be ready for the season with hopes of playing long into October.
"That was a bad blow and I had some regret there," he said. "All year you hope to be in that position and my body got a little tired. It was my first time in the big leagues and it's a lot on the body."
"In the offseason I worked hard to elongate that a little bit and I wanted to establish a better daily routine during the season and listen to my body more with the aches and pains," he said.