Brandon Marshall passes physical, trade to Jets official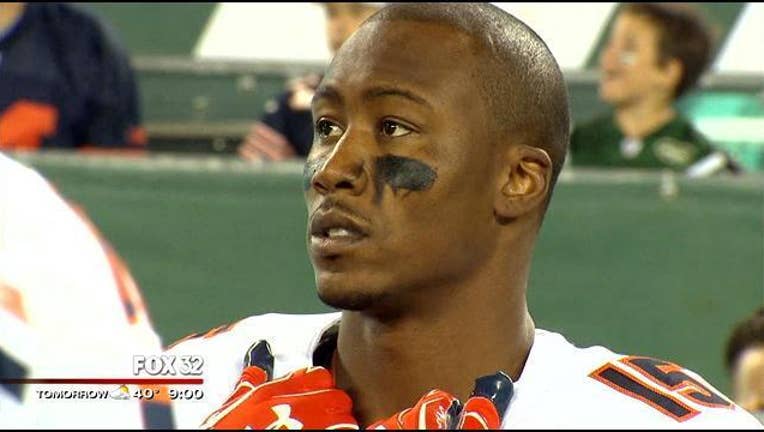 article
Brandon Marshall has passed his physical and his trade to the New York Jets from the Chicago Bears is official.
The teams agreed on the deal last Friday, but it became official at the start of the unrestricted free agency signing period Tuesday.
The Jets sent a fifth-round draft pick to the Bears for Marshall and a seventh-rounder. Marshall, who turns 31 on March 23, has played the last three seasons with the Bears. He dealt with injuries and had 61 catches last season, his lowest total since his rookie year with Denver in 2006, for 721 yards and eight touchdowns.
Marshall told the team's website playing in New York and for new coach Todd Bowles is "an amazing opportunity."
AP NFL website: www.pro32.ap.org and www.twitter.com/AP_NFL
Copyright 2015 The Associated Press. All rights reserved. This material may not be published, broadcast, rewritten or redistributed.