Cubs manager Maddon pondering changes against Scherzer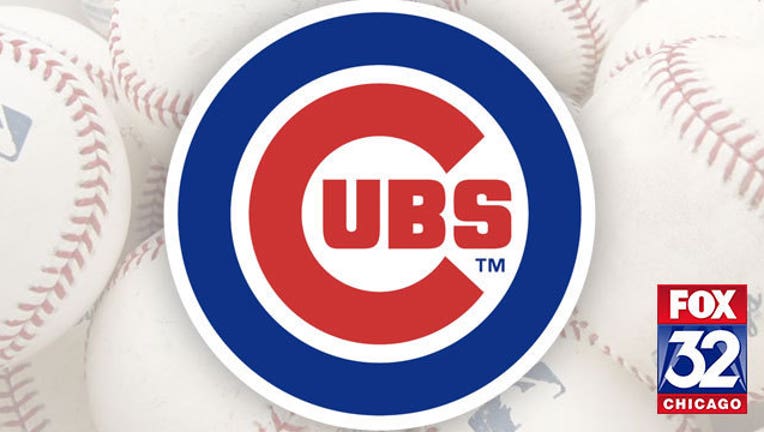 article
CHICAGO (AP) - Cubs manager Joe Maddon added some off-day intrigue to the National League Division Series by hinting he might play musical chairs with his lineup against Washington right-hander Max Scherzer for their pivotal Game 3.
"I'm leaning toward that right now," Maddon said after arranging breakfast on the field for his players during Sunday morning's practice. "I mean, he's just so oppressively difficult versus right-handed hitters, I thought it might be wise to get one more lefty out there."
Maddon didn't specify which left-handed bat he had in mind, or even where he might slot it. But he had talked about making the move before Stephen Strasburg was named Washington's Game 1 starter over Scherzer, who got a couple extra days of rest after tweaking his right hamstring in his final regular-season start.
Game 3 of the deadlocked series already promised plenty of intrigue after a supersized two-run homer by Bryce Harper in the eighth inning Saturday breathed new life into a Washington lineup that had produced just four hits in the previous 15 innings. Ryan Zimmerman added a tiebreaking three-run homer later that same inning to complete the Nationals' U-turn.
If Monday's battle for momentum in the best-of-five series wasn't tantalizing enough, there were also lingering questions about Scherzer's readiness and how Cubs left-hander Jose Quintana -- who came over from the cross-town White Sox in mid-July -- would handle his first appearance in the playoff spotlight.
"I feel I've done everything I can to put the strength in the leg," Scherzer said.
"There's really no secret to this. If I can execute pitches and keep the ball off the middle of the plate, I know I can have success. But if I make mistakes," he added, "I know they can take me deep."
While Scherzer was focused on getting the physical component of his game dialed in, Maddon was contemplating changes to his lineup for the matchup with the two-time Cy Young Award winner.
He wouldn't say where he would use the left-handed bat, though he noted the leadoff spot "had been a revolving door all year." Maddon also didn't say which of his regular position players he might sit, though second baseman Javier Baez is 0-for-6 career with three strikeouts against Scherzer.
Could the lefty surprise be reserve infielder Tommy La Stella, who is 3 for 6 (homer, triple, double) against Scherzer, or rookie Ian Happ, a switch hitter who also can play second? How about veteran John Jay, who has played all over the outfield?
Or maybe none of the above?
"I'd guess (Kyle) Schwarber," Washington manager Dusty Baker volunteered. "They always try to squeeze left-handed bats in on Max. Always. So whoever the left-handed bat is, we just have to figure out whatever his Kryptonite is and how to get him out."
Whatever Cubs pitchers have been throwing to Nationals leadoff hitter Trea Turner has been working. He is 0 for 8, but far from panicked.
"If I take some pitches here or there, or swing at a pitch in an at-bat earlier, we're not talking about this," he said. "I'm not worried about it."
Cubs catcher Willson Contreras no doubt wished his staff had stashed some Kryptonite near the batter's box as he watched Harper turn around C.J. Edwards' hanging curveball in the eighth like Superman. The Cubs were leading 3-1 at the time and relishing the prospect of going home with a 2-0 lead.
"Up and down, up and down," Contreras sighed, described his emotions the previous evening.
Maddon, though, looked to be on an even keel and spread the mood with the impromptu breakfast spread. Asked whether he'd feel more anxiety trying to close the series with two wins in front of a home crowd, he smiled.
"I never use the word `anxiety.' Eagerness? Excitement?" Maddon said, offering two alternatives.
"I really try to avoid the word `anxiety," he repeated. "It's not a good word."