Cubs' not-so-secret weapon: Manny (sort of) being Manny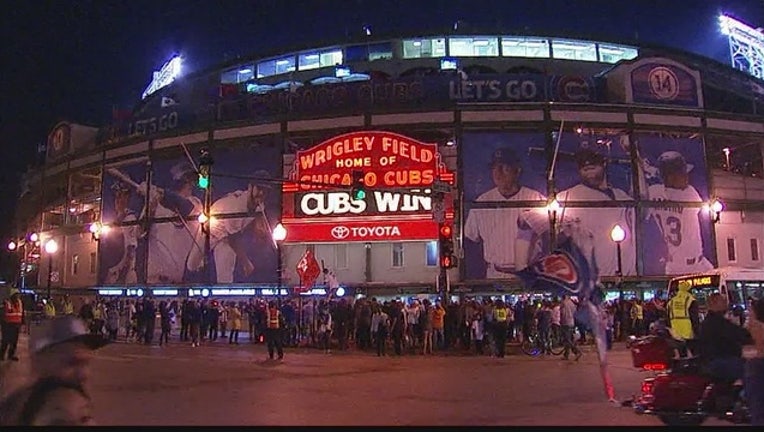 article
CHICAGO (AP) — Manny Ramirez's latest gig with the Cubs is proof that if you hang around the game long enough, you'll see it all.
Among the greatest right-handed hitters of his generation and definitely one of the least coachable, he's back in baseball as a coach. Exactly what kind of coach, well, no one in the organization seems to be certain.
Ramirez isn't listed on either the coaching or support staffs as Chicago heads into the NL Championship Series. Yet nearly every hitter on the roster checks in with him regularly and the team's young Latin players — budding stars Jorge Soler and Javier Baez, in particular — also revere him as some kind of life coach or guru.
Asked to describe Ramirez's role, manager Joe Maddon made it sound like a liaison to the club's "Hispanic culture." Young slugger Kyle Schwarber shrugged at the same question, saying finally "I just know he's Manny."
Ask the man himself and what you get is that familiar happy-go-lucky smile.
"I just be myself," Ramirez said — a riff on the "Manny Being Manny" phrase he inspired — as though no more explanation was necessary.
There's no questioning Ramirez's resume when it comes to teaching hitting: Over the course of 19 big league seasons, he was a 12-time All-Star, a World Series MVP and two-time champion with the Red Sox, a nine-time winner of the Silver Slugger award and one of only 27 players to hit at least 500 career home runs. He was so good, in short, that he could get away with almost anything.
His credentials for teaching young players how to conduct themselves, on the other hand, are a lot more mixed.
The phrase "Manny being Manny" entered the game's lexicon to capture some of the hijinks Ramirez delighted in during his playing days — he once spiked a teammate's drink with Viagra, frequently disappeared behind a door in the left-field wall at Fenway during pitching changes and took to scribbling what sounded like prophecies ("There will be hell to pay"; "Justice will be served"; "Live and let die.") on the back of his cleats.
But not all his stunts were quite so light-hearted.
Ramirez ran afoul of baseball's performance-enhancing ban twice and regularly turned contract talks into drawn-out negotiations. Typical of the controversy he often courted, Ramirez was asked about his future after a productive season with the Dodgers ended in the 2008 playoffs.
"Gas is up and so am I," he laughed, launching yet another contentious negotiation that spilled over into spring training and yet ended with Ramirez signing a two-year, $45 million contract.
Incidents like that made it seem even stranger that Ramirez would wind up with the Cubs. He frequently bickered over contracts with Theo Epstein, who is Chicago's president of baseball operations and held a similar job with the Red Sox when Ramirez was there.
"I never thought I was going to get a chance from him. Now, I'm here," the 43-year-old Ramirez said. "We're best buddies. We always talk about the game and the guys. That's why I'm here."
Apparently, no one stays mad at Manny for long, since Maddon, too, described bringing him on-board as "an easy fit." But he played exactly five games for Maddon in Tampa Bay in the 2011 season before yet another "surprise" retirement announcement — just ahead of a second suspension for past PED use.
"The fact that Manny and I became friends several years ago makes it even easier that he's seamlessly just jumped into this clubhouse," Maddon said. "I know what he's doing all the time and it's been pretty special."
Maybe that's because the one thing that hasn't changed is Ramirez's appetite for hard work. That endeared him to teammates everywhere, and for all his wacky, distracted stunts, Ramirez devoted more time and effort honing his craft than outsiders could have imagined. He still does.
"As soon as I get to the field, he's like, 'Hey, you want to go throw some net balls?'" catcher Miguel Montero said. "And I'm like, 'Manny, let me take a break,' because he wants to work all the time."
Ramirez never was the reflective sort, and that hasn't changed, either. He won't venture a guess on whether he's matured since his playing days, only that he still feels like someone playing with house money.
"I guess when you look back, you say, 'I want to do this when I retire, I want to help people. I want to people to remind me of all these good things that I did,'" Ramirez said, grinning again.
"It's awesome, bro. It's unbelievable now that I'm here. It's crazy."