Davidson, Abreu homer as White Sox hold off Tigers, 6-5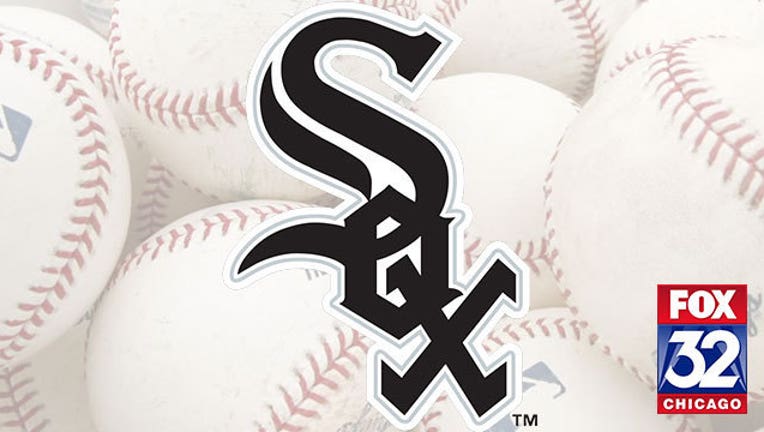 DETROIT (AP) - The Chicago White Sox haven't had much success against the Detroit Tigers this season.
It isn't because of Jose Abreu and Matt Davidson.
On Wednesday, Abreu and Davidson each hit two-run home runs, combined for six hits and drove in five of Chicago's runs in a 6-5 win.
Abreu is hitting .336 with 17 homers in 84 games against the Tigers in his career, while Davidson is at .370 with seven homers in 23 games.
"Baseball is a very complex game," Abreu said through a translator. "(Jordan Zimmermann) had a bad game and we had a good game. He's a good pitcher, but we hit some balls hard off him."
The White Sox have won two in a row after losing six of seven. They are 3-9 against the Tigers this season.
"We had a good game today, and sometimes things work out your way," Abreu said.
The Tigers have lost nine of 12.
Carlos Rodon (4-3) improved to 3-0 in his past seven starts, giving up three runs and five hits and a walk in eight innings. He struck out six in his seventh straight quality start.
Rodon thinks his partnership with catcher Omar Narvaez has played a major role in his hot streak.
"Omar and I are clicking, so our sequencing is good," he said. "I started out throwing sliders in the zone, and once they started swinging, I got them to chase outside the zone."
Trailing 6-3 in the ninth, the Tigers put their first two runners on, but Jeanmar Gomez struck out James McCann. White Sox manager Rick Renteria brought in Luis Avilan, and Victor Martinez loaded the bases with a pinch-hit single.
Mikie Mahtook grounded into a force at second, allowing Nicholas Castellanos to score Detroit's fourth run, and Grayson Greiner's RBI single made it 6-5 with the tying and winning runs on base.
Avilan got Victor Reyes to fly out to shallow center, earning his second save.
"We gave ourselves a chance, which is what you want, but you aren't going to win too many games by having to come from three down in the ninth," Tigers manager Ron Gardenhire said.
Renteria, who is using several pitchers in save situations, wasn't too worried about the near-miss.
"They hit some balls through the infield, but our guys kept battling," he said. "We did what we needed to do."
Jordan Zimmermann (5-5) took the loss, allowing six runs and nine hits, including the two home runs. Zimmermann struck out four while falling to 1-5 with a 5.85 ERA in his past six starts.
"I thought I threw a lot of good pitches, but I wasn't putting guys away with two strikes," he said. "I had the four strikeouts, but there were too many times where I left a two-strike pitch over the plate to get hit."
The White Sox scored twice in the third. With one out, Nicky Delmonico's double put runners on second and third, and Yolmer Sanchez and Abreu followed with RBI singles.
The Tigers loaded the bases with no one out in the bottom of the inning. Jose Iglesias made it 2-1 with an RBI single before Castellanos put Detroit ahead 3-2 with a two-run single.
Davidson gave the White Sox a 4-3 edge with a fourth-inning homer, and Abreu's home run over the Chicago bullpen made it 6-3 in the fifth.
"You've got to keep the ball in the park," Zimmermann said. "You can survive giving up a lot of base hits, but only if you keep it in the park."
TRAINER'S ROOM
White Sox: OF Ryan LaMarre was optioned to Triple-A Charlotte after the game. The team did not announce a corresponding move, but expect to activate OF Leury Garcia (hamstring) from the disabled list before Friday's game against the Kansas City Royals.
Tigers: RHP Artie Lewicki (elbow) was placed on the 10-day disabled list before Wednesday's game and RHP Zac Reininger was recalled from Triple-A Toledo. Lewicki was scheduled to start Saturday in Minnesota, but Gardenhire said the Tigers would call up a starter for the game. ... C John Hicks (groin) will undergo season-ending surgery in the next few days.
WHITE SOX LIKE ZIMMERMANN'S STUFF
The White Sox have struggled against Detroit this year, but they've had plenty of success against Zimmermann. In three starts, he is 0-1 with a 9.42 ERA in 14 1/3 innings.
"The guy has pretty good stuff, and when he commands it, he's obviously very effective," Renteria said. "I wish I could explain it, but that's how baseball works."
UP NEXT
White Sox: Off on Thursday before starting a weekend home series with the Kansas City Royals. James Shields (4-14, 4.41 ERA) is scheduled to start Friday's opener for the White Sox against Jakob Junis (6-11, 4.82).
Tigers: Travel to Minneapolis for a four-game weekend series with the Minnesota Twins. Francisco Liriano (3-7, 4.42) will pitch for Detroit on Thursday against Ervin Santana (0-1, 6.53).
___
More AP baseball: https://apnews.com/tag/MLBbaseball and https://twitter.com/AP_Sports