Derrick Rose hoping for 'something special' after trade to New York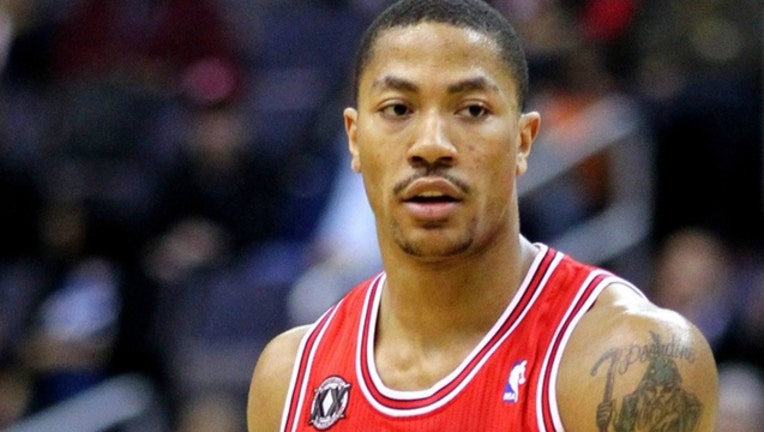 article
NEW YORK (AP) - Derrick Rose isn't just leaving his team. He's leaving home.
He was born and raised in Chicago, so it hurt when the Bulls traded him to New York. He will miss his friends and family, especially his young son he will be away from more now.
But after a couple of days, Rose is embracing change.
"I feel like something special is going to happen," Rose said. "I really don't know what, I just feel like something special."
The Bulls traded the former MVP and No. 1 overall pick to the Knicks on Wednesday, with center Robin Lopez and point guards Jose Calderon and Jerian Grant going to Chicago. Rose was introduced at a press conference at Madison Square Garden on Friday, still adjusting to his new life.
"It still don't feel real," Rose said. "Driving in and just seeing my name on the billboard, or seeing my picture on the billboard or on the screen outside of the building, kind of blew me away a little bit. It probably really won't hit me until I step on the floor and actually have a jersey on."
The new jersey will have a new number, as he's switching from the No. 1 he wore in his eight years with the Bulls to No. 25. That was his number at Simeon High School, which the best player traditionally wore in honor of star player Benji Wilson, who was murdered in 1984 before what would have been his senior season.
Rose said that switch was "all for Chicago."
"It groomed me into the man I am right now and I know there's a lot of people back home that's very surprised at this move. So I'm not forgetting about them, we're just taking this to New York," Rose said.
He played at MSG in high school and remembers thinking New York was much faster than Chicago. Now he's looking forward to being here, writing an online article Friday for The Cycle titled "I'm Ready for New York ."
He said during his press conference, with Spike Lee sitting near the front, that he held no grudge toward the Bulls for trading him.
"I don't know why I was traded but I would like to tell them thank you," he said. Asked to elaborate, Rose added: "I mean, giving me another start, I'm grateful to be where I'm at."
Rose played in 66 games last season, his most in five years, and while his 16.4 points per game was far below his pre-injuries output, he fits a need on a Knicks team looking to pick up the pace under new coach Jeff Hornacek.
"We felt the need to have a decisive, attack guard," Knicks president of basketball operations Phil Jackson said Thursday before the draft.
Rose enters the final year of his contract as something of a question mark, multiple knee injuries keeping him off the court for long stretches -- or even entire seasons -- since he was the NBA's MVP in 2011. But Rose felt he had "a hell of a year coming off three injuries," believing he will be even better as he enters a summer injury-free and allowing him to focus on basketball for perhaps the first time since he first tore his ACL in the 2012 playoffs.
"I feel like I'm great right now," Rose said. "Where I came from as far as like getting through my rehabs and just having the opportunity to just play basketball, I feel like that's the only thing I was missing these last couple of years was my rhythm," Rose said, adding he's working out six days a week in Los Angeles.
"I felt like my body held up and this summer it's all about conditioning and catching that rhythm again."
He's eager to play with Carmelo Anthony and Kristaps Porzingis, and hopes Bulls teammate Joakim Noah joins them. Noah will be a free agent, played his high school ball in New York, and was with Rose in the city Thursday.
"I want him. I think he knows that. I think his family knows that. I think everybody knows that," Rose said.
Then next year, Rose will have to think of his own future. He said the warm welcome he's received makes him think he'd like to spend the rest of his career in New York, but he knows this is a business. So for now, his only focus is on making the postseason after the Bulls missed out in a disappointing season.
"I guess we'll have to see how this one year goes, but I'm putting my all into this," Rose said. "I've been working my butt off as far as my work ethic and we will have to see."